Products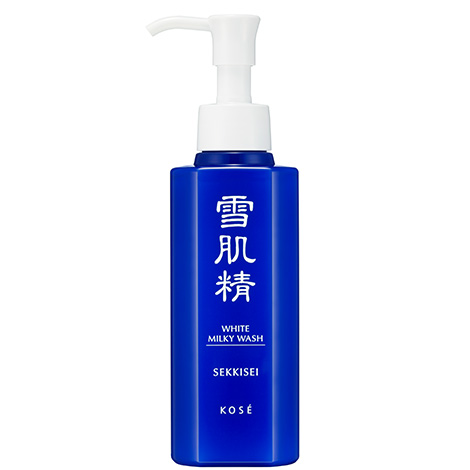 Facial Wash


Sekkisei White Milky Wash
A face wash that protects the skin's moisture and leaves your face looking beautifully translucent
The rich foam is made possible with the "Milk Drop" formula
140mL 3,000 yen (tax excluded)
The price shown is the manufacturer's suggested retail price.
Product Features
Rich, elastic foam that contains taurine-based cleansing ingredients, moisturizing agents, and emulsion-based emollients that protect moisture while gently cleansing the skin.

Contains rubus suavissimus extract that treats skin damaged by UV rays, removes dead skin cells that cause dullness*, and brings back the skin's natural health and clarity.

Prepares the skin for following skincare products by making it smooth, hydrated and fine-grained.

Offers a fresh fragrance and pleasant texture.
* Dullness caused by dryness due to UV rays
Oriental Herbal Extracts
Rubus Suavissimus

Angelica

Coix Seed

Melothria

Akebia Stem

Scutellaria Baicalensis
Same category recommendation
Recommend to use together