Products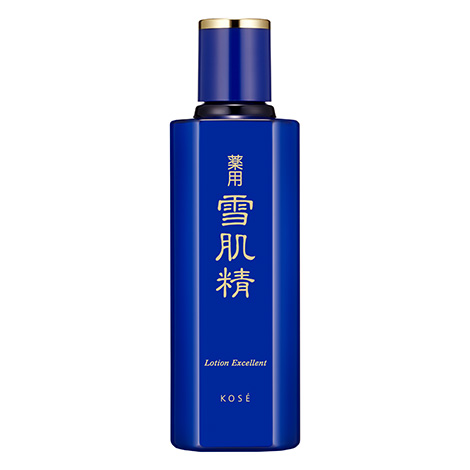 Lotion


Medicated Sekkisei Lotion Excellent
[Quasi-drug]
A rich, dense medicated whitening lotion with five moisturizing oriental herbal extracts
200mL 6,000 yen (tax excluded)
The price shown is the manufacturer's suggested retail price.
Product Features
A rich-type medicated whitening lotion with a generous amount of moisturizing coix seed, angelica and melothria extracts. Also contains isodonis japonicus and bracket fungus extracts (moisturizing).

Penetrates the skin so that it hydrates from within, creating a smooth fullness and fine-grained, beautifully white skin.

Treats skin damage from UV rays, and prevents dryness and other skin troubles for healthy skin.

Suppresses melanin production to prevent age spots and freckles from sun exposure.
Oriental Herbal Extracts
Isodonis Japonicus

Angelica

Coix Seed

Melothria

Bracket Fungus
Same category recommendation
Recommend to use together