Products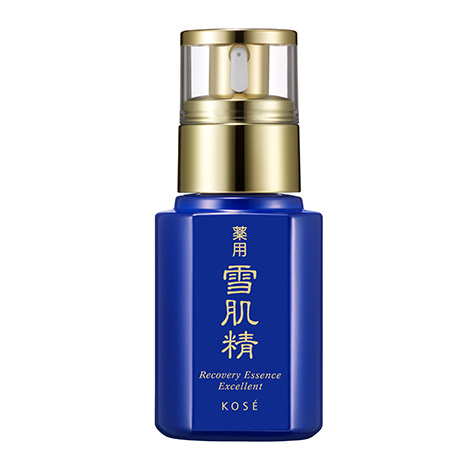 Essence


Medicated Sekkisei Recovery Essence Excellent
[Quasi drug]
A whitening serum that deeply penetrates and moisturizes the skin to eliminate age spots
50mL 10,000 yen (tax excluded)
The price shown is the manufacturer's suggested retail price.
Product Features
Contains sasa veitchii extract, coix seed extract, mugwart leaf extract and licorice flavonoid (moisturizing). A whitening serum that deeply penetrates and moisturizes the skin, effectively infusing whitening ingredients. The oriental herbal extracts hydrate the skin to create a beautiful translucency.

Suppresses melanin production to prevent age spots and freckles from sun exposure. Uses a base that is so soft it seems to melt on the skin, and that deeply penetrates and hydrates the epidermis.

Stores moisture within the skin to create a resilience and fullness.

Has a gentle fragrance with a blend of relaxing herbal scents.
Oriental Herbal Extracts
Licorice

Sasa Veitchii

Coix Seed

Mugwart Leaf
Recommend to use together