Products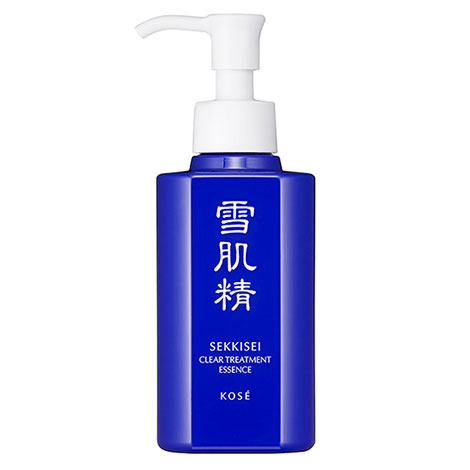 Wipe-away Essence
Sekkisei Clear Treatment Essence
Get a new, brighter skin tone with every use.
A wipe-away essence to get your skin back on track.
The price shown is the manufacturer's suggested retail price.
Product Features
A wipe-away essence that lifts away dead skin cells, including melanin, leading to brighter and more translucent skin.

Contains moisturizing oriental herbal extracts. With each use, they improve skin's condition to make it more refined, smoother, and free from dullness* and roughness.
*Due to dead skin cells

Lightweight emulsion type. It feels mild and smooth on the skin while softening and gently lifting away dead skin cells.

Improves the application of skincare products used afterwards.

A soft, modern floral fragrance shared amongst all Sekkisei products.
Oriental Herbal Extracts
Honeysuckle

Angelica

Melothria

Fermented Coix Seed

Ritha tree

Japanese Apricot (Ume) Extract

Coconut Palm
Recommend to use together