〔Community involvement and development〕

Together with the Community
Aiming for harmony and symbiosis
The KOSÉ Group regards harmony and coexistence with the countries and regions in which a business is being operated as important issues, and local employment and local procurement play an important role in contributing to the sustainable development of these countries and regions by supporting the concept (ISO26000, etc.). Based on this philosophy, we strive for economic and social contribution activities through business activities such as local employment and local procurement.
We are also actively engaged in social contribution activities through industry-academia collaboration and cosmetics.
In order to continue to be a company that is valued in each country and region, we will expand the scope of our activities, enhance their quality, and contribute to the development of a sustainable society as a corporate citizen.
Support Programs in Areas Affected by the Great East Japan Earthquake
We would like to express our deepest sympathies to those affected by the Great East Japan Earthquake and pray for the earliest possible restoration of the affected areas. The KOSÉ Group will continue to extend its support to the Tohoku region.
Support Activities for Areas Affected by the Large Scale Disaster
Efforts towards Sports Development
See Special Feature 2.
Various Efforts to Promote Sports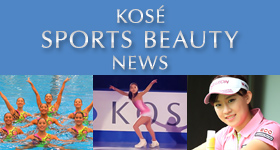 Contents featuring supports provided to figure skating and synchronized swimming, and introductory interviews of athletes.
Activating the community and supporting citizens' health promotion -Sponsoring "Arukimedesu(I Love Walking) (Archimedes)"-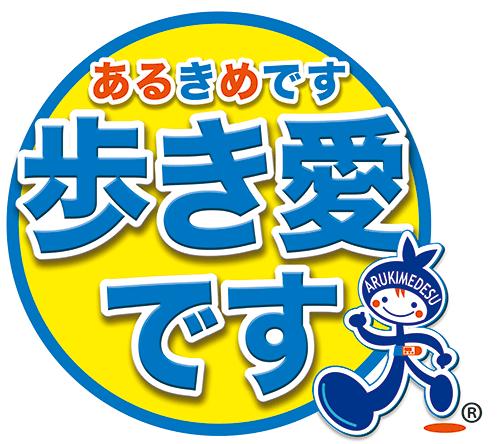 "Arukimedesu(I Love Walking)"is an event in which local governments throughout the country mainly walk on designated courses for the purpose of promoting citizens' health and revitalizing the local community. Kose offers sunscreen products as a prize for this event.
To date, approximately 80 events have protected the sunshine of over 34,000 citizens.
For more information, please visit "Arukimedesu(I Love Walking)"website.
http://arukimedesu.jp/
Organize beauty courses
Our sales offices in each area receive requests from local nursing and care facilities, schools, NOP groups, etc. to hold beauty classes (make-up practice, skin care practice, grooming classes, etc.) that only a cosmetics manufacturer can provide. We try our best to adjust our schedule and conduct beauty classes according to their requests. Seeing the smiles on the faces of the participants is a source of encouragement for the members of the sales offices that conduct the courses.
Number of beauty classes held:
Giving support in the creation of the "The Big Investigation! The Power of Makeup" comic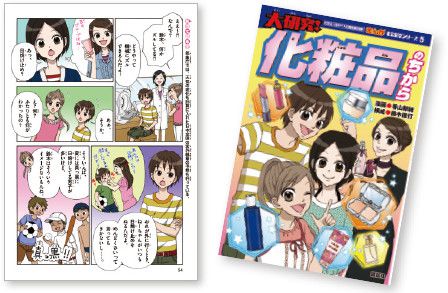 We have been supporting Kodansha BC Ltd. in the creation of their "Field Trip Comic" series.The comic series was created in hope of teaching the children that carry the future on their shoulders the role make-up plays and the importance of having a healthy skin. These are distributed across the entire country's elementary schools and public libraries. E-book is available here.
We are also offering copies to anyone who'd like one. If you are interested, please feel free to send us an inquiry.
(Public relations office: pr@kose.co.jp)
Industry-Academia Collaboration
Improve QOL by sunscreen
In May 2015, a seminar was held at the General Meeting of the Japanese Dermatological Association on the theme of intractable disease (porphyria), which causes symptoms due to ultraviolet light or visible light. Two dermatologists talked about the characteristics of the disease, the methods of shading to prevent the onset, and the effectiveness of sunscreen and foundation protection. Kose will continue to research and foster human resources in order to expand the range of conventional cosmetics, and transmit results to society.
Acceptance of Company Visits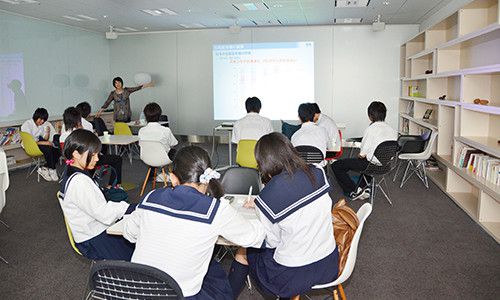 As part of the comprehensive learning drive promoted by the Ministry of Education, Culture, Sports, Science and Technology, the number of junior high and high school students visiting companies at school excursions has been increasing. We have been accepting a lot of workplace visits by students who have an interest in specific industry. They will make a report of their experience at the company and present it in a class. We extend our support to these middle/high schoolers, in hope of providing options they can choose from for their future and career.
Contribution to the development of cosmetology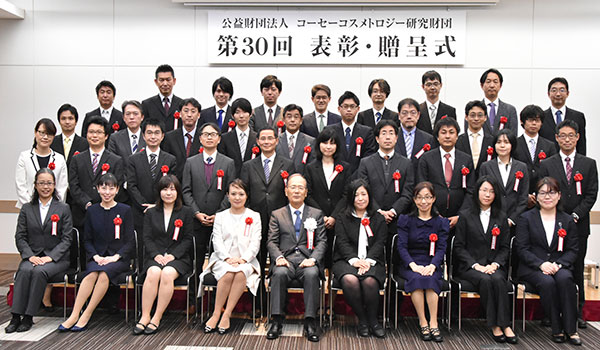 Kose Cosmetrology Research Foundation was founded by Kozaburo Kobayashi, the founder of KOSÉ Corporation, in 1990. Every year the organization honors and awards grants to research institutions and researchers for their outstanding research in a wide range of fields related to cosmetology (cosmetic studies). KOSÉ has been continuously supporting its activities since the foundation.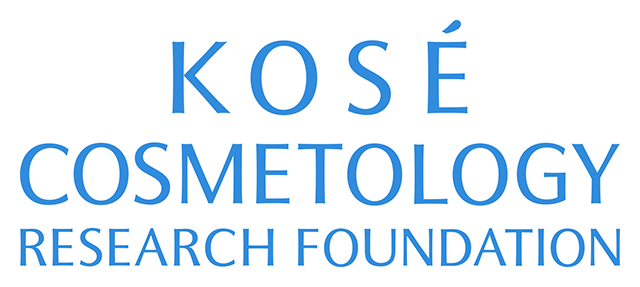 In November 2019, the company name was changed from Cosmetology Research Foundation to Kose Cosmetology Research Foundation.
The Foundation has been certified by the Cabinet Office as a public interest, and was transferred to the public interest incorporated foundation in October 2011.
Foundation's business and business results
Beauty school developing future specialists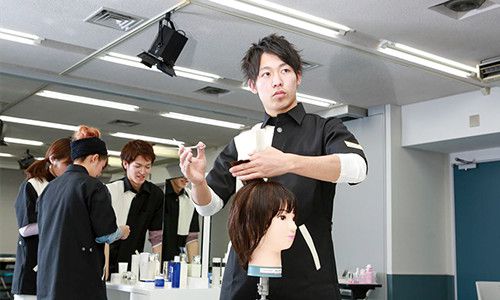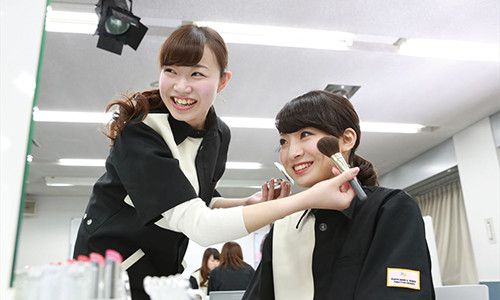 In 1968, Kozaburo Kobayashi, the founder of KOSÉ Corporation, founded KOSÉ Beauty College in Kita-ward, Tokyo based on his belief that nurturing beauty experts is also an important business. He assumed the first principal of the College. Ever since the foundation the College has produced many talented resources in the beauty field for nearly half a century. The name was renewed as Tokyo Hair Make-Up Technical School in 1997, then as KOSÉ Beauty Academy in 2016. With a philosophy of "putting importance on human development," the Adademy is actively working on resource development to produce beauticans, hair make-up artists, and beauty advisors who pursuit the ultimate beauty as a beauty expert.