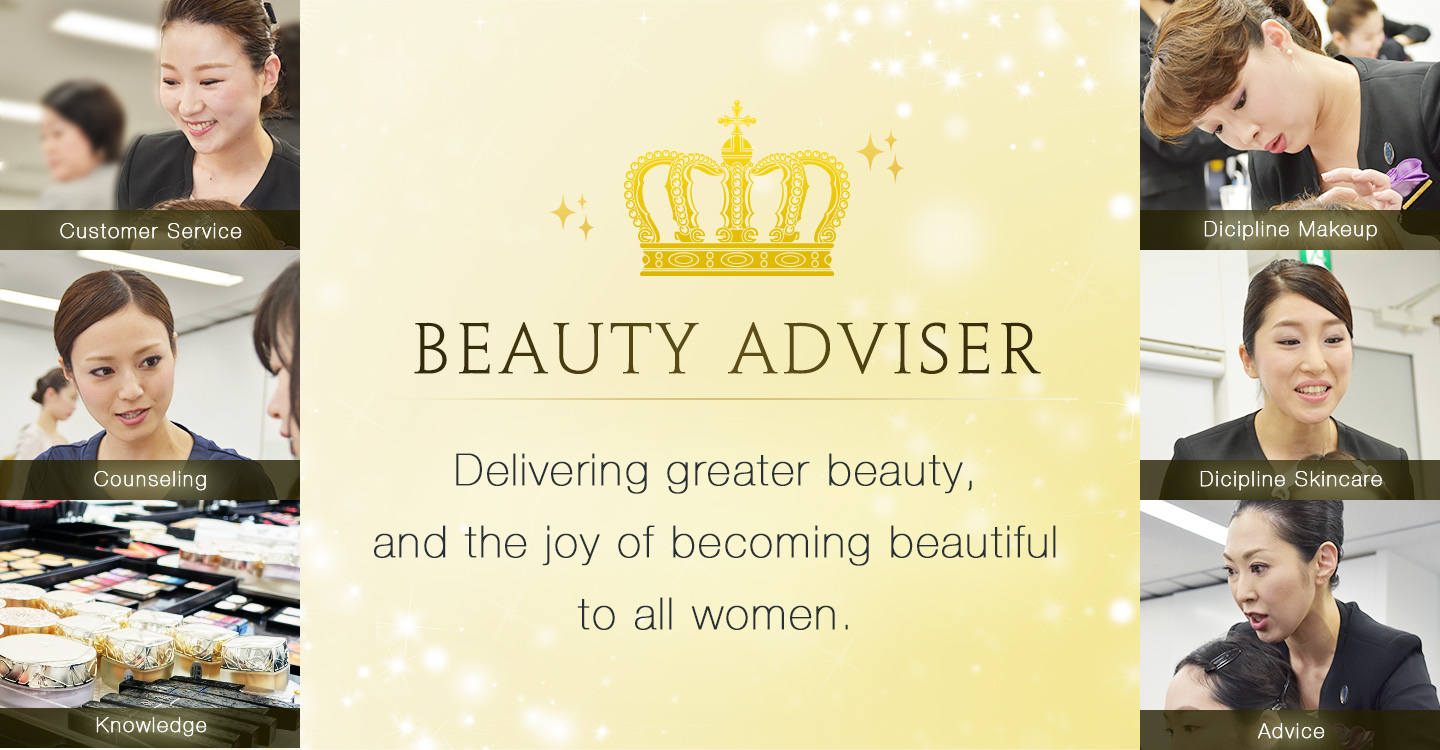 KOSÉ beauty advisors that come into contact with the clientele in stores are committed to meeting and going beyond customer expectations.
Every customer is searching for a different look and has their own unique concerns therefore beauty advisors must relate to them one-on-one and use the makeup skills they have been trained in to provide a unique look that provides a level of satisfaction that goes beyond the customer's expectations.
While KOSÉ beauty advisers from all over Japan have been competing in the fields of customer service and makeup techniques since 1976, this contest has since gone global as KOSÉ beauty advisors from all over the world fight to improve their skills. This year also, beauty advisors from across Japan and from all around the world came together to compete in makeup technique and customer service in the 5 th Global EMB Contest. The beauty adviser that came out on top in this contest is truly the world's top beauty advisor . See below for the contestants that made it through to the final round of selection.
EMB = Expectation Meet Beyond
The 5th Global EMB Contest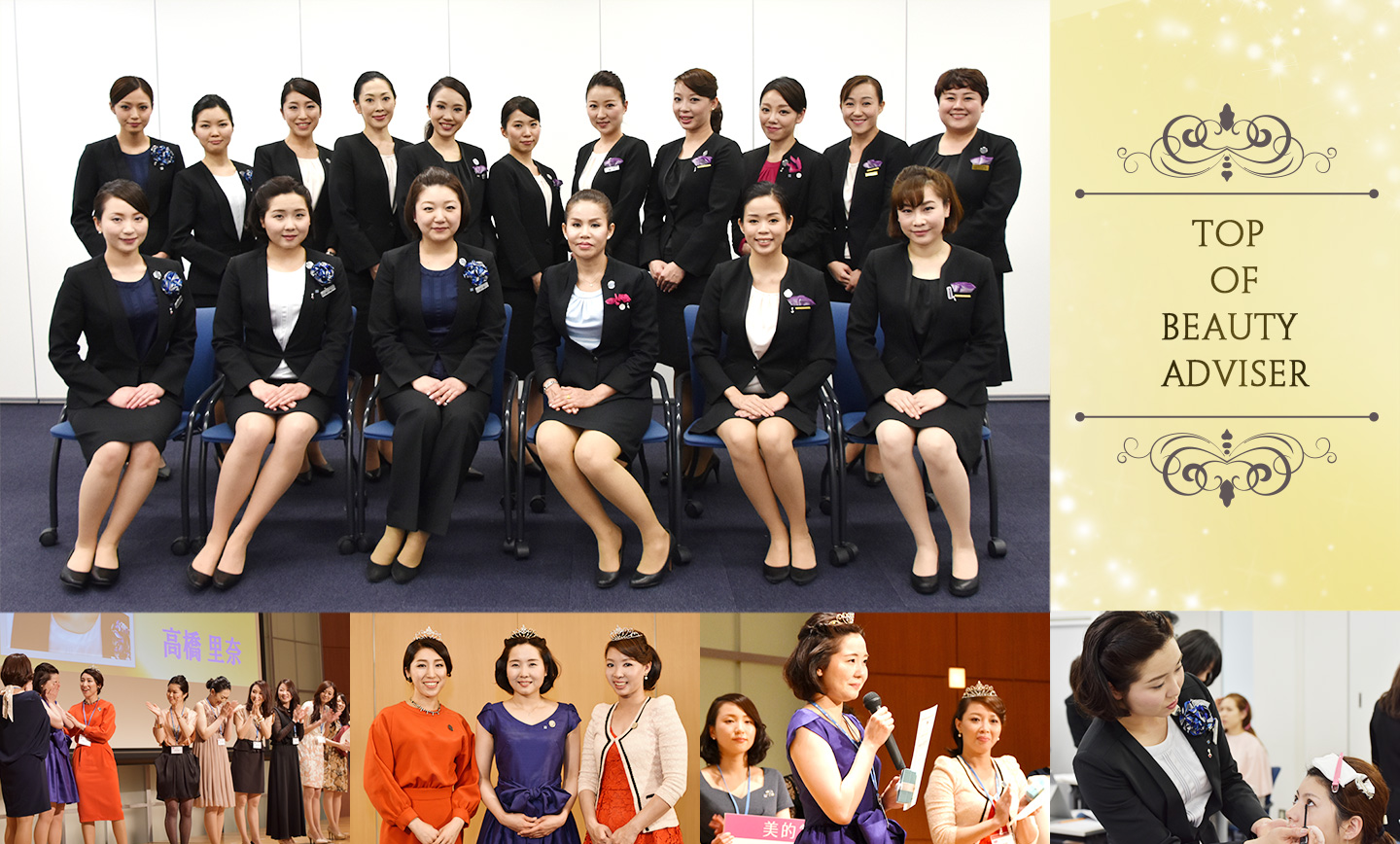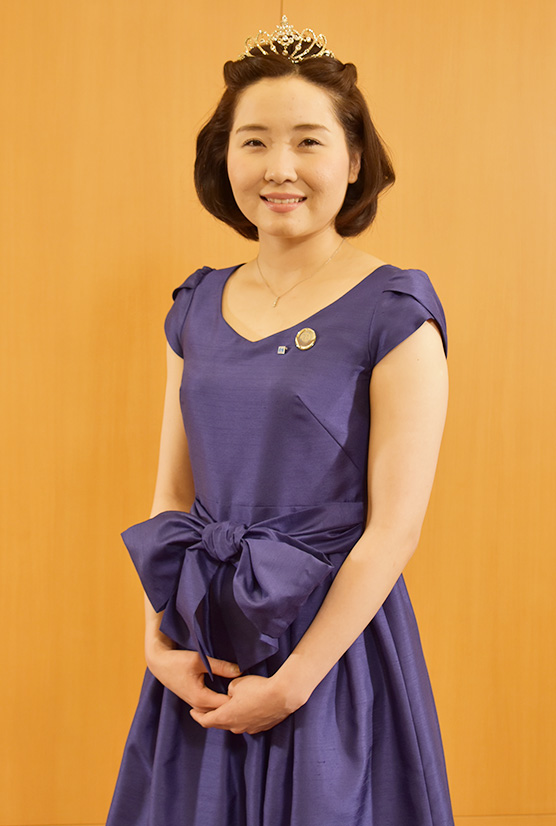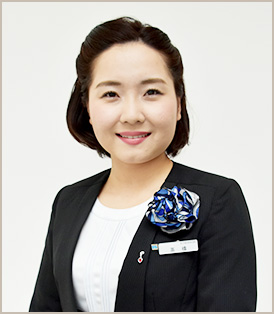 Rina Takahashi
Japan

Place of Employment


Hokkaido Branch, KOSÉ SALES CO., LTD.

Career at KOSÉ


7 years

Sales Channel


Drugstore
Work philosophy
I always put the customer first. To find out what would please the customer, I communicate in an honest way to create an atmosphere where she feels comfortable enough to talk about her problems. In my proposal to the customer, I include the latest information and beauty trends to help broaden her options. I also help her find some new aspect of her beauty that she herself has never noticed.
What does EMB mean to you?
I try to make customers smile. Since customers differ from one another, I first focus my attention on identifying which product would best suit each customer as quickly as possible, and propose my selection.
Winning speech
I focused solely on meeting the customer's wish during the contest. I enjoyed the contest very much. I think I was awarded the Grand Prix because I was able to identify some good qualities in the customer that even she herself had not noticed. I have at times lost confidence in my ability to apply makeup to customers, but I still hope to continue my efforts to help as many women as possible find their good qualities in a way that only I, as a beauty advisor, can. Continuing in my appreciation for those who support me every day, I will do my best to help more customers become more beautiful.
Future goals
When receiving cosmetics counseling, customers can become too serious. I hope to create an atmosphere that makes them feel relaxed enough to talk to me and hope to become a beauty advisor who can understand their feelings. I also hope to help my junior colleagues use this approach to customer service.

Kaori Yoshida
Japan

Place of Employment


Sendai Branch, KOSÉ SALES CO., LTD.

Career at KOSÉ


10 years

Sales Channel


Specialty Store
Work philosophy
I put the highest priority on making customers smile. My focus is on making customers smile through conversation with them not only about beauty but also other issues. In addition to providing customers with cosmetic products, I also try to provide service that makes them feel good and relaxed.
I think it is important to be sensitive to beauty in my own day-to-day routine in order to share with customers beauty that is as yet unknown to them. To do so, I always try to broaden my perspective and improve my knowledge and sensitivity in my daily life.
Winning speech
It is such an honor for me to receive this prestigious award for the second year in a row. After receiving the Semi-Grand Prix Award last year for the first time, I was approached by many customers whom I had seldom had an opportunity to speak with. I will review what I need to improve based on my experience in this contest and will use what I have learned to provide better service at stores. I am grateful that I am not alone and am supported by customers as well as my peers. With their support, I will continue to improve my work every day.
Future goals
Taking advantage of my abilities as a beauty advisor, I will observe customers objectively and propose products that best suit each customer. Rather than simply being satisfied with receiving the award, I will continue my efforts to improve my makeup techniques and customer service skills while helping as many customers as possible enjoy beauty.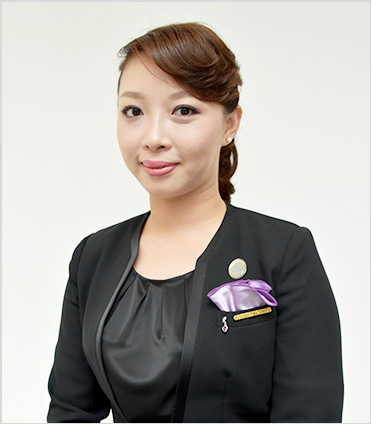 Peilon Chu
Taiwan

Place of Employment


TAIWAN KOSÉ CO., LTD.
Career at KOSÉ /

資歷


11 years /

11年

Sales Channel /

進駐店家


Department Store /

百貨公司
Work philosophy /
平時最在意事情
My first priority is to make customers satisfied. Since I myself like to become beautiful, I would like to help as many customers as possible become more beautiful and feel happier. To do so, I offer tips on simple techniques to customers so that they can enjoy makeup.
我認為讓客人感到滿意是最重要的事情。我自己本身最喜歡的就是讓自己變得美美的,所以我希望能讓更多一些客人感受到這種因變美而感到喜悅的心情,並因此變得快樂。為此,我會傳授一些簡單的技巧給客人,帶給客人多一份開心,我是秉持著這樣的想法在彩妝界活動。
Winning speech /
得獎感言
This is my second time to receive this award. I am pleased to be awarded in such a large-scale contest. When I first participated in the contest in 2013, I was amazed that Japanese beauty advisers had such excellent makeup techniques and customer service skills. I brought the techniques I learned in Japan back to Taiwan and used them for my daily sales activities in the store. During the last one year, I have worked very hard, hoping to visit Japan again. My efforts have been recognized and I was awarded the Semi-Grand Prix, which has made me feel confident about my future activities.
這次是第2次得獎,能在這樣的大型比賽中獲獎我感到非常高興。2013年首次參加時,每位日本美容彩妝工作者的技術與待客技巧都相當精湛,令我非常驚訝。接著,我便帶著在日本所學的技巧回到台灣,每天將其活用於店面工作上,努力為的就是想在這一年再次前往日本。這次,獲得了亞軍的殊榮,可說是多少獲得了各位的肯定,在今後的工作活動中我也能對自己更加有自信。
Future goals /
今後的抱負
I will bring back makeup techniques and customer service skills that I have learned in Japan and further improve my skills in daily activities so that I will be able to win the Grand Prix next time.
我想要將在日本所學習到的技術與待客技巧帶回台灣,讓自己的技能更上一層樓,於每天工作活動中努力磨練,期望能在下一次比賽中獲得冠軍。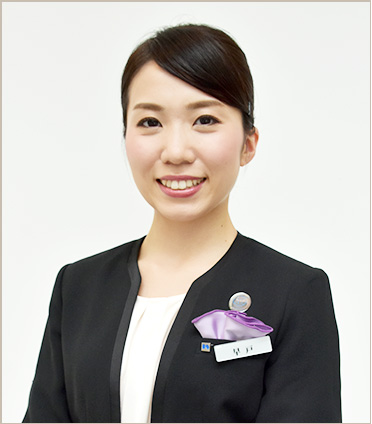 Nao Hayato
Japan

Place of Employment


Nishi-Nihon Department Store Branch, KOSÉ SALES CO., LTD.

Career at KOSÉ


5 years

Sales Channel


Department Store
Special prize: Award given to beauty advisors that show a special talent for makeup application.

Chihiro Tsukada
Japan

Place of Employment


Shutoken Daini Branch, KOSÉ SALES CO., LTD.

Career at KOSÉ


4 years

Sales Channel


Drugstore
Editor's Prize: Prize awarded by an editor in chief of a beauty magazine.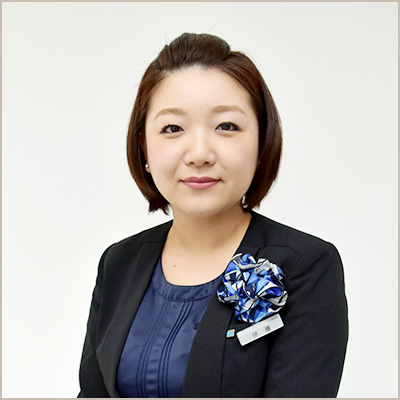 Ayaka Ito
Japan

Place of Employment


Hokkaido Branch, KOSÉ SALES CO., LTD.

Career at KOSÉ


10 years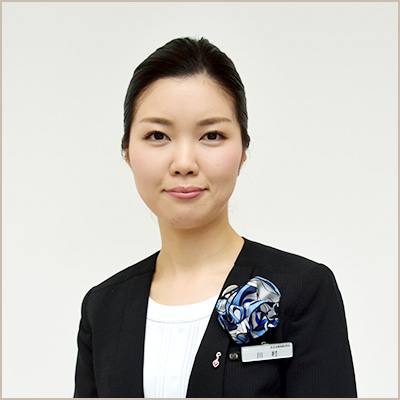 Shoko Kawamura
Japan

Place of Employment


Sendai Branch, KOSÉ SALES CO., LTD.

Career at KOSÉ


3 years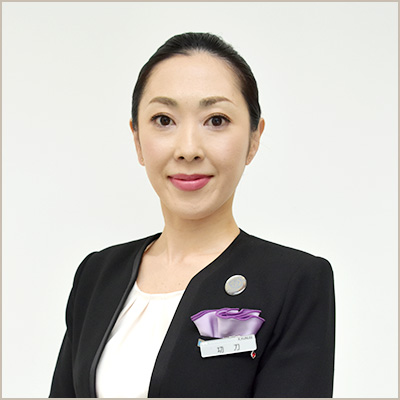 Kayoko Kunugi
Japan

Place of Employment


Shutoken Nishi Branch, KOSÉ SALES CO., LTD.

Career at KOSÉ


21 years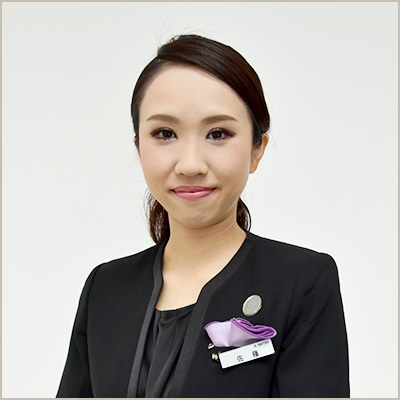 Airi Sato
Japan

Place of Employment


Kansai Branch, KOSÉ SALES CO., LTD.

Career at KOSÉ


7 years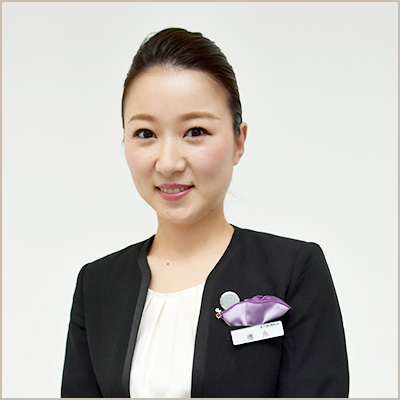 Ayako Tokunaga
Japan

Place of Employment


Kyushu Nishi Branch, KOSÉ SALES CO., LTD.

Career at KOSÉ


2 years
Mai Kuniyoshi
Japan

Place of Employment


Okinawa Branch, KOSÉ SALES CO., LTD.

Career at KOSÉ


3 years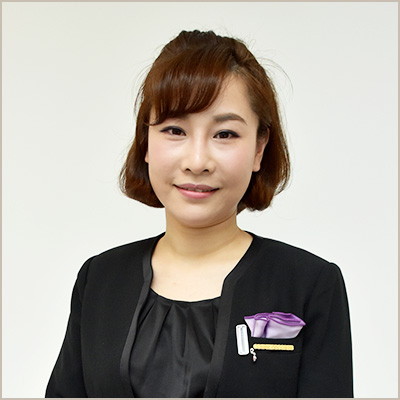 Wenyan Zhao
China

Place of Employment


KOSÉ Cosmetics Co., Ltd., China

Career at KOSÉ


3 years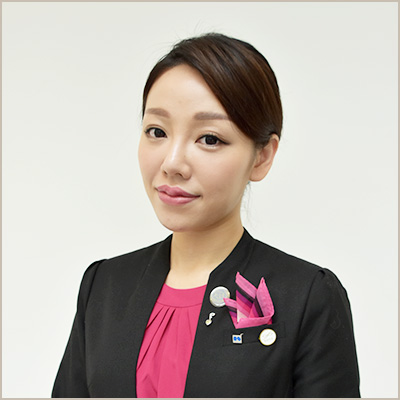 Lam Hiu Lai
Hong Kong

Place of Employment


KOSÉ (HONG KONG) CO., LTD., Hong Kong

Career at KOSÉ


5 years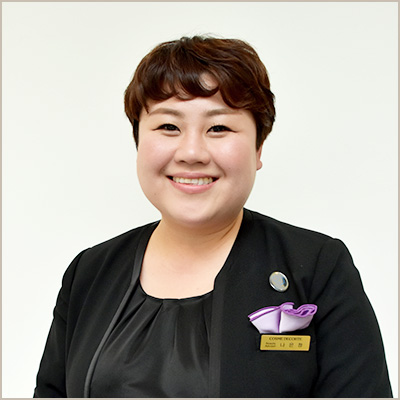 Eunjung Na
Korea

Place of Employment


KOSÉ Korea Co., Ltd., Korea

Career at KOSÉ


8 years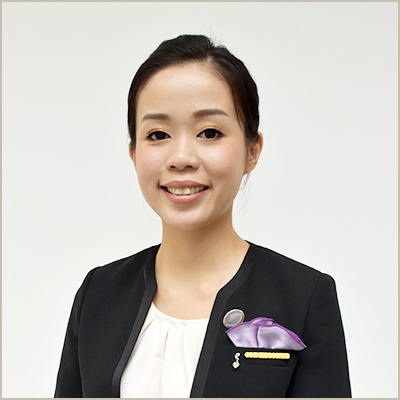 Denise Oh
Singapore

Place of Employment


KOSÉ Singapore Pte. Ltd., Singapore

Career at KOSÉ


7 years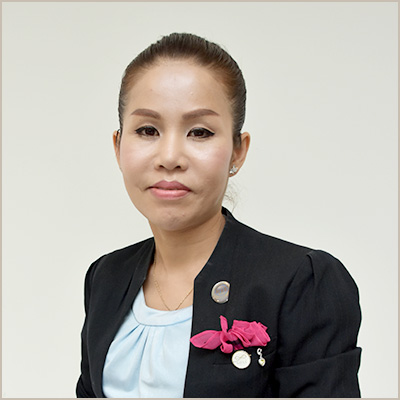 Ravisara Sukbunya
Thailand

Place of Employment


KOSÉ (Thailand) Co. Ltd., Thailand

Career at KOSÉ


17 years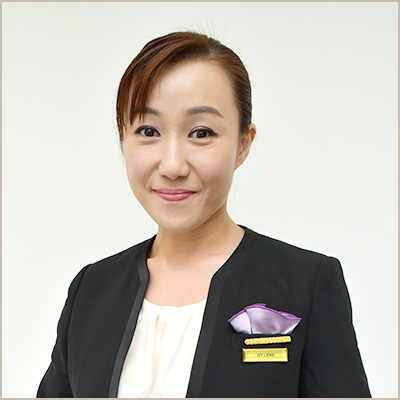 Leng Ai Nee
Malaysia

Place of Employment


KOSÉ (Malaysia) Sdn. Bhd., Malaysia

Career at KOSÉ


14 years