Corporate Governance
The core of the management policy of the KOSÉ Group is a continuous commitment to improving the Group's value. Based on this policy, we focus our efforts on expanding the scale of our business and pursuing efficiencies. To facilitate these efforts and ensure positive results, it is essential that our corporate governance functions properly. In this context, as one of the most important issues in the management of our business, we are developing and improving systems and mechanisms to ensure sound management and thereby maintain public trust. Another important issue is maintaining harmonious relations with all of our stakeholders, including shareholders, investors, creditors, customers, business partners, employees, local communities and the global environment. To achieve this and ensure our company is recognized as providing value to society, our efforts center around the improvement of transparency and fairness and the establishment of relationships of trust with stakeholders through sincere communication.
Corporate Governance Organization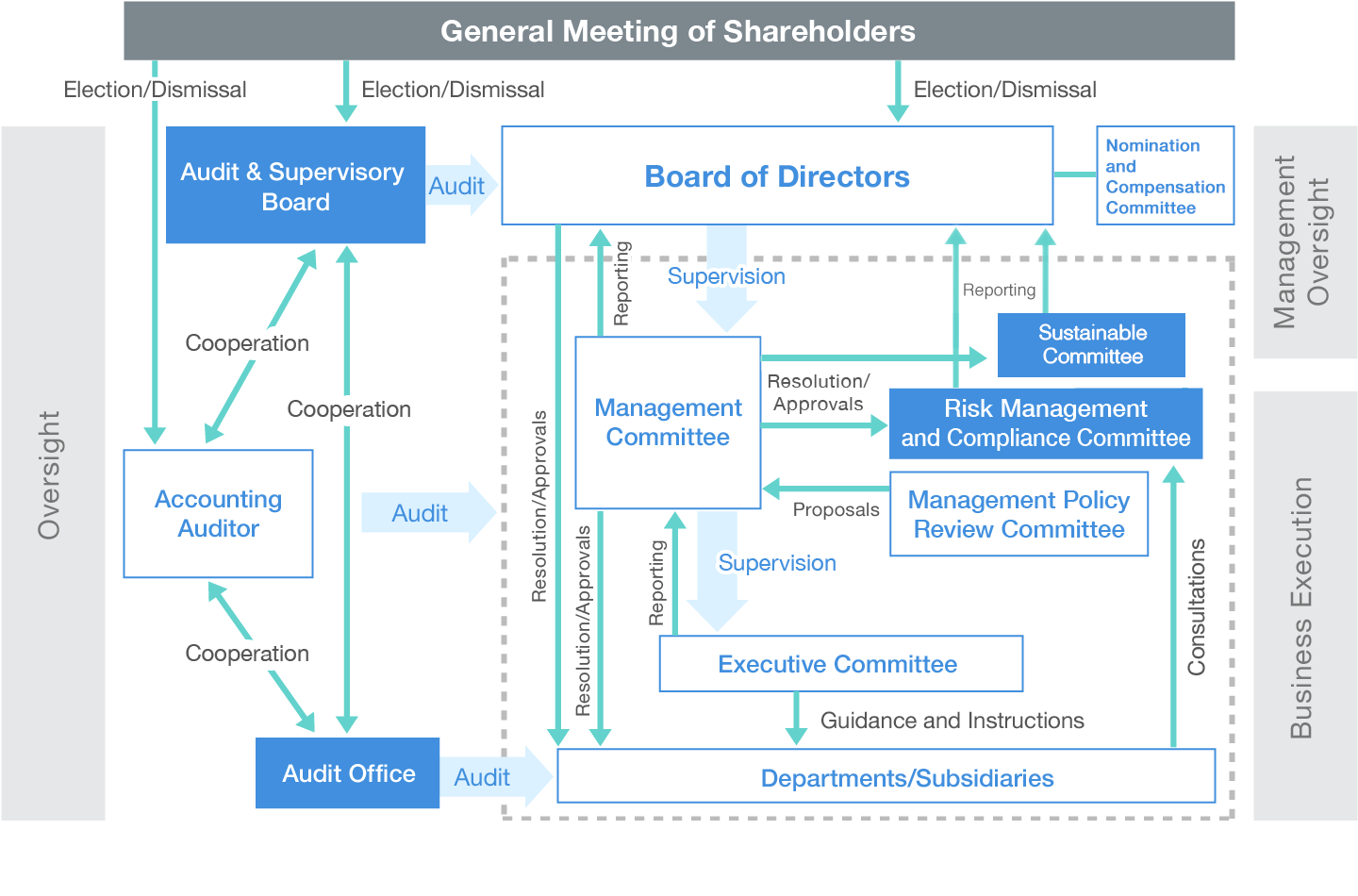 The KOSÉ Group adopts an auditing system wherein the Board of Directors and the Board of Auditors supervise and monitor the performance of the Group's business. We also adopt an executive officer system to ensure efficient business operations. Under this system, the Management Committee discusses important business management issues while the Risk Management and Compliance Committee address risks as well as implement and ensure compliance, and the Sustainability Committee manages Sustainability activities. In addition, we appoint an outside director and two outside auditors to ensure the fair distribution of benefits among shareholders and stakeholders.
Corporate Governance Report