〔Community involvement and development〕

Together with the Community
Harmony and co-existence with communities
KOSÉ group believes that harmony and coexistence with the local communities is important, and we continue to contribute to the society through academic-industrial collaborations and high quality cosmetics.In order to be a company that is essential to the society in the future, we shall actively broaden our activities and build a sustainable society as a corporate citizen.
Support Programs in Areas Affected by the Great East Japan Earthquake
We would like to express our deepest sympathies to those affected by the Great East Japan Earthquake and pray for the earliest possible restoration of the affected areas. The KOSÉ Group will continue to extend its support to the Tohoku region.
Support Programs in Areas Affected by the Great East Japan Earthquake
Supporting Fukushima and Tohoku District through the "Fukushima Sakura Project"
Since 2013, KOSÉ is actively participating in the [Fukushima Sakura Project] as part of a reconstruction support for the affected areas of the Great East Japan Earthquake. On March 11, 2016, the 5th year memorial of the earthquake, we donated a new species of cherry tree we cultivated as part of our unique cosmetics campaign, to Irifune Elementary School in Chiba prefecture. It was the first donation presented outside Fukushima. Little by little, the cherry blossoms and smiles are flourishing.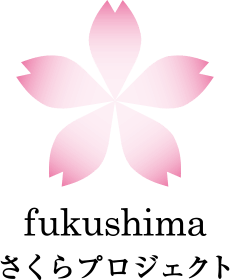 Fukushima Sakura (Cherry) Project
After the Great East Japan Earthquake left large scars on the devastated areas, the restoration for the affected areas proceeds steadily as time goes by. But because of the delays in restoration due to the accident at the nuclear power plant in Fukushima, the place continues to be in need of support. Be it directly or indirectly.
[Fukushima Sakura Project] was launched in 2013 in order to remind us of the day when Fukushima was destroyed. It is a project for promoting publicity to bring about an opportunity to support Fukushima and the Tohoku district through the symbolic act of spreading the new species of cherry and delivering them from Fukushima to other countries through the participating companies (cosponsors).
The new species of cherry is distributed by each participating company through various methods to encourage people to create an environment where children can live with peace and security in the future.
Delivering A New Species of Cherry Throughout the Country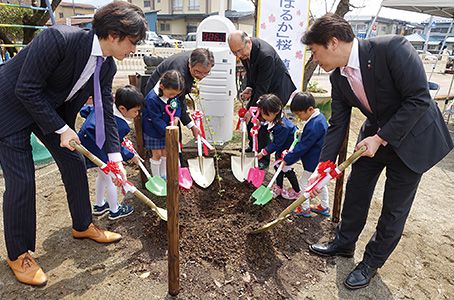 Trees of a new species of cherry developed by the Forestry and Forest Products Research Institute were donated to Fukushima Prefecture as a symbol of support for the restoration of Fukushima and the Tohoku district.
Since 2013 the species has been cultivated in a seedling house built at the Fukushima Prefectural Forestry Research Center and some of the nursery treeswere donated to Doshisha University in Kyoto for the first time outside of Fukushima in 2014.
Then their nursery trees have been donated to individuals and organizations (NHK Fukushima branch, JRA Fukushima race-course, Shirakawa City in Fukushima prefecture, Izushi of Toyooka City in Hyogo prefecture, Kyoto Prefectural Old Government Main Building, etc. ) who wish to plant the new species.
The progress of the tree planting activity can be found here (Support Programs in Areas Affected by the Great East Japan Earthquake)
Our Passion for the "Fukushima Sakura Project"
– Revitalizing Japan Through "Beauty" –
As time goes by, the chance to think about the people who continue to struggle in the affected areas decreases for those who live away from the said area.This is why we participated in the "Fukushima Sakura Project." The project's symbol, cherry blossom, brings a smile to people through "beauty" just like cosmetics do.The cherry blossoms are in full bloom every spring; they were, in that spring when the disastrous earthquake struck, too. The beautiful cherry blossoms will make people think about the afflicted areas.
Our activities for customers and stores are based on the theme of a "bond" between people. The cherry blossoms from Fukushima will become a symbol of restoration and a strong bond that ties people struggling at the afflicted areas with people all over Japan.We wish the day when every city is filled with the beautiful new species "Haruka" in full bloom and a smile comes back to everyone in the Tohoku district will come as soon as possible.
Kazutoshi Kobayashi
President
KOSÉ Sponsored Fukushima Projection Mapping
Since 2013 we have been sponsoring the projection mapping event that is held every spring as part of the "Fukushima Sakura Project."
We have supported the "Aizuwakamatsu Castle (Tsurugajo) Projection Mapping" held at Aizuwakamatsu City, Fukushima Prefecture during between 2013 – 2015, and the Fukushima Projection Mapping "Haruka – Shirakawa Hanakagari (Shirakawa Flower Illumination)-" held at Shirakawa City, Fukushima Prefecture since 2016.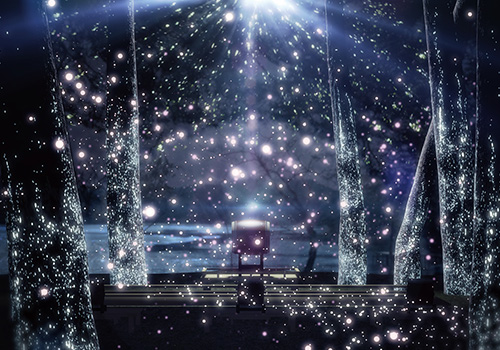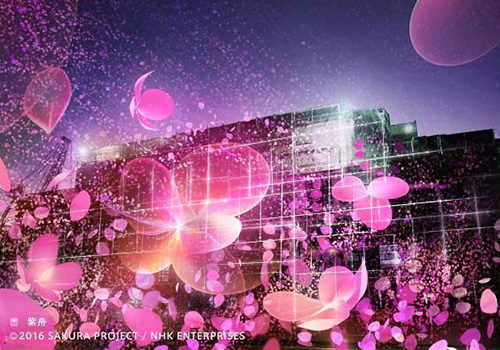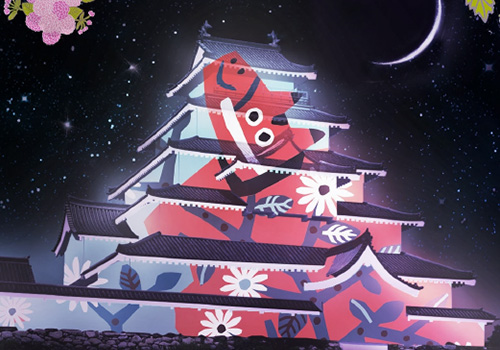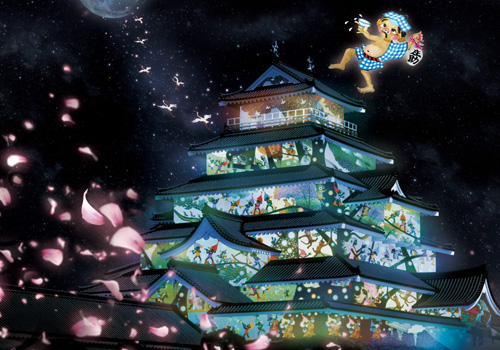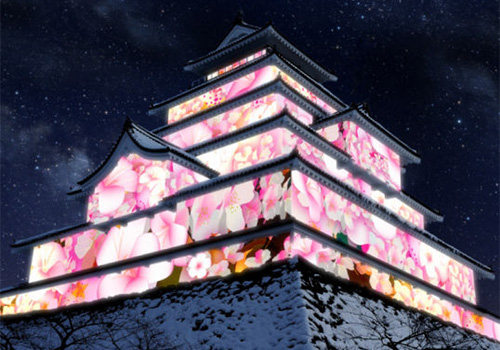 Propagating A New Species of Cherry through Cosmetics
We have been supporting a project to propagate a new species of cherry through our cosmetics campaigns since 2013.
Our Support Programs in Areas Affected by the Great East Japan Earthquake
We present cherry saplings grown in Fukushima!
– Apply for cherry saplings to grow with children's dreams and hopes –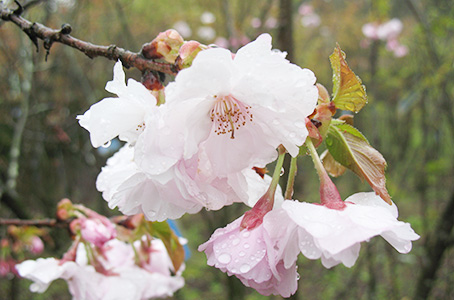 With a hope that our small cherry trees will grow with children's hopes and dreams for the future, we gift lovely double-flowered cherry saplings to educational facilities such as kindergartens and elementary schools, and places like parks and plazas. For anyone interested, feel free to contact us.
Read more detail (PDF)
Support Programs in Areas Affected by the Great East Japan Earthquake
Efforts towards Sports Development
See Special Feature 2.
Various Efforts to Promote Sports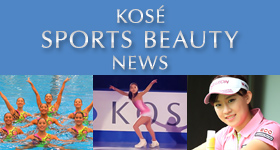 Contents featuring supports provided to figure skating and synchronized swimming, and introductory interviews of athletes.
Supporting Health and Beauty of Female Farmers
We are participating in the "Women in Agriculture Project" by the Ministry of Agriculture, Forestry and Fisheries and other public and private bodies. With the knowledge harbored by the female farmers and the know-hows of our company, we will create new ideas, and improve the image of Japanese agriculture. We have been participating in this project since its launch in 2013, opening seminars on skincare and make-up geared towards the female farmers all over Japan, and reporting details to the public through all forms of information lines, public blogs, and the like.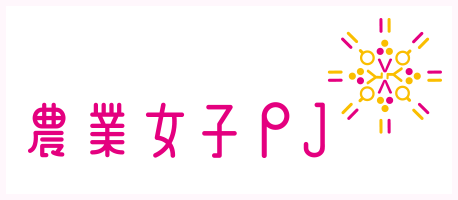 Supporting Local Culture Nurturing – Sponsoring Movie Contest –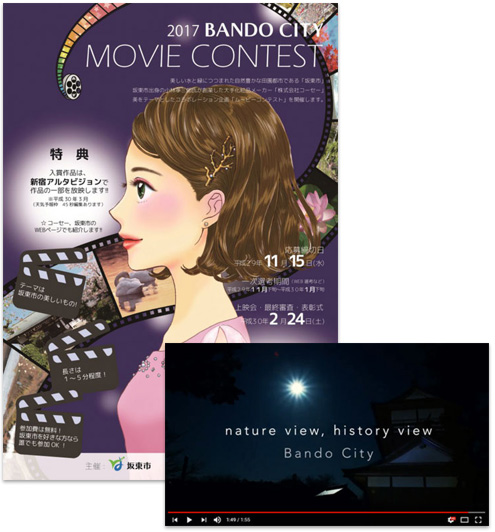 KOSÉ sponsored "2017 Bando Movie Contest," a collaborative event with the main theme of "beauty", held in Bando city, Ibaraki Prefecture. Kobayashi Kozaburo, the founder of KOSÉ, was born and grew in Bando city. The event was designed to rediscover and widely deliver the unique values the city can offer to the public as well as to promote its cultural activities.
In February 2018, Bando city, ten films that had passed the first judgement were presented at the final judgement. Finally the Best Film Award, 2 Excellence Awards and the KOSÉ Award were decided and given to each competitor.
For more detail, see the City of Bando Website (japanese only).
Fashion Lectures, Now Open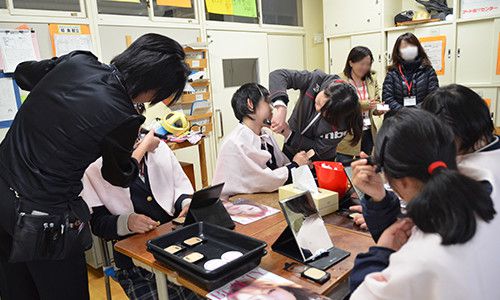 In addition to these activities, "Fashion lectures" are held every year, centered on a nursing school's graduating students in order to give them makeup tips. It's not an activity spearheaded by an organization, but with the school's desire to equip its students with skills they need in grooming themselves as they become working members of the society. The first lecture was held in 2002, and now the lectures are held with a support of our branch office in charge.
Giving support in the creation of the "The Big Investigation! The Power of Makeup" comic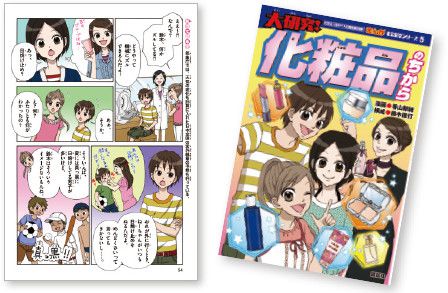 We have been supporting Kodansha BC Ltd. in the creation of their "Field Trip Comic" series.The comic series was created in hope of teaching the children that carry the future on their shoulders the role make-up plays and the importance of having a healthy skin. These are distributed across the entire country's elementary schools and public libraries. E-book is available here.
We are also offering copies to anyone who'd like one. If you are interested, please feel free to send us an inquiry.
(Public relations office: pr@kose.co.jp)
Industry-Academia Collaboration
The Forefront of Dermatological Research
Making efforts towards a new field of business, KOSÉ is "Strengthening ties with the Medical (Medical Beauty) field" and is pushing through with new research to improve the QOL (Quality of Life).
Efforts Towards Skin Care and Allergy Prevention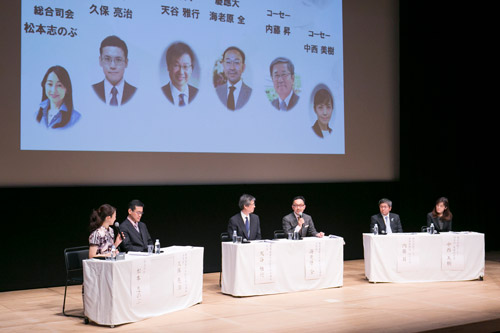 School of Medicine in fall of 2013. This program focuses on preventing not only atopic dermatitis but also other related allergic diseases by skincare, which improve skin barrier function, from infancy. In March 2017, after the first phase of the three-year program, we have held a free public lecture titled "Convincing! Let's prevent allergies by skincare with your family starting today" at Otemachi, Tokyo, to explain latest information and importance of skincare found in the endowed program in easy to understand way. The program will continue its research to improve quality of life of the increasing number of people who suffer from allergies in this modern society.
Improving QOL Through Sunscreen
In May, 2015, we held a seminar with a theme of an inveterate disease "porphyria," a disease that causes symptoms by ultraviolet rays and visible light, at a Japanese Dermatological Association assembly. In the two lectures given by dermatologists, they talked about the ailment's unique characteristics and how to prevent them, as well as how to prevent sunburn and how foundation provides an effective defense.KOSÉ will expand the scope of existing makeup products to further accelerate researches, nurture human resources, and continue to contribute to the society.
Acceptance of Company Visits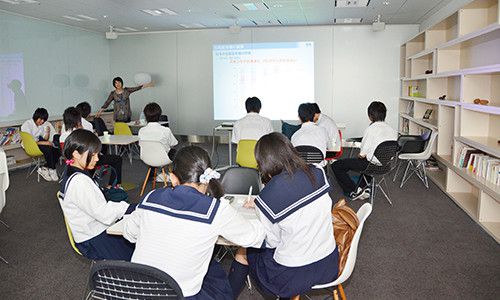 As part of the comprehensive learning drive promoted by the Ministry of Education, Culture, Sports, Science and Technology, the number of junior high and high school students visiting companies at school excursions has been increasing. We have been accepting a lot of workplace visits by students who have an interest in specific industry. They will make a report of their experience at the company and present it in a class. We extend our support to these middle/high schoolers, in hope of providing options they can choose from for their future and career.
Contribution to the development of cosmetology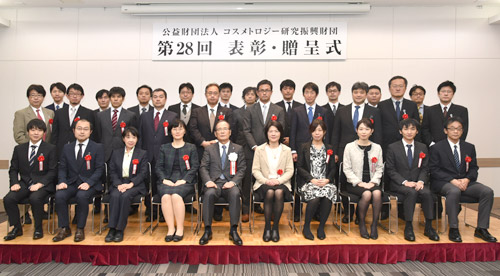 The Cosmetology Research Foundation was founded by Kozaburo Kobayashi, the founder of KOSÉ Corporation, in 1990. Every year the organization honors and awards grants to research institutions and researchers for their outstanding research in a wide range of fields related to cosmetology (cosmetic studies). KOSÉ has been continuously supporting its activities since the foundation.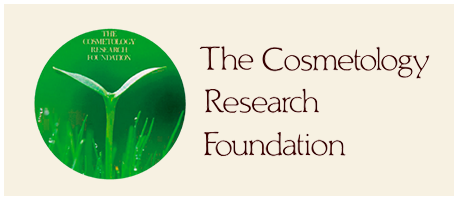 The Foundation was approved to be listed as a public interest corporation by the Cabinet Office in October, 2011.
Beauty school developing future specialists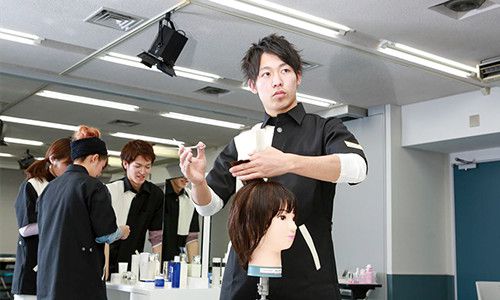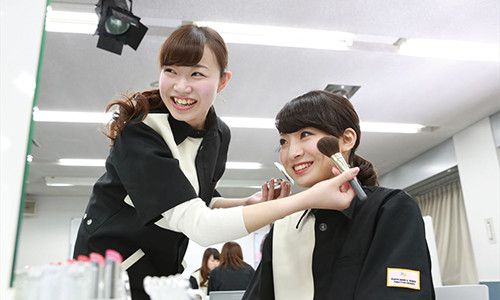 In 1968, Kozaburo Kobayashi, the founder of KOSÉ Corporation, founded KOSÉ Beauty College in Kita-ward, Tokyo based on his belief that nurturing beauty experts is also an important business. He assumed the first principal of the College. Ever since the foundation the College has produced many talented resources in the beauty field for nearly half a century. The name was renewed as Tokyo Hair Make-Up Technical School in 1997, then as KOSÉ Beauty Academy in 2016. With a philosophy of "putting importance on human development," the Adademy is actively working on resource development to produce beauticans, hair make-up artists, and beauty advisors who pursuit the ultimate beauty as a beauty expert.