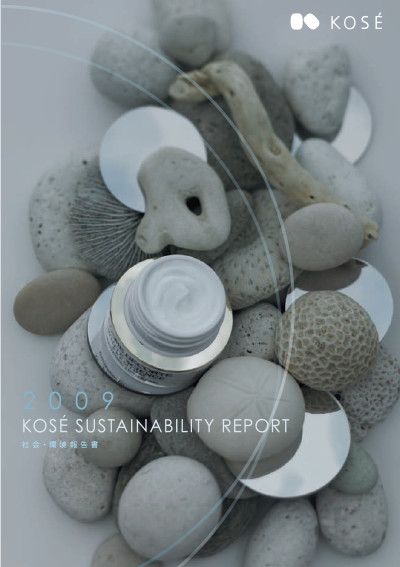 Sustainability Report 2009
The KOSÉ Group has since 2000 published the Environmental Report containing information on its efforts to contribute to environmental conservation and their results. Since 2005, with our emphasis on "co-existence" with our stakeholders as one of the most important issues in our business management, we have included in the report information on our CSR (corporate social responsibility) activities. The Sustainability Report 2009 has also been prepared in line with this concept.
In collecting data and editing this report, we referred to the Environmental Reporting Guidelines 2003 and the Environmental Accounting Guidelines 2005, both issued by the Japanese Ministry of the Environment, as well as the Global Reporting Initiative (GRI) Sustainability Reporting Guidelines 2002.