KOSÉ Basic CSR Principles

For Everyone Involved with KOSÉ. And for the vital global environment. We, at the KOSÉ Group, engage in activities to realize a sustainable society through the corporate activities of all executives and employees. Our corporate message, "Wisdom and Beauty for People and the Earth" is also a slogan for CSR activity.
We are governed by the Mind to Follow the Right Path motto of our founder that is part of our Behavioral Charter, which is the core of the Group's code of conduct. We endeavor fully to become a company trusted and supported widely by society through actions based on honest and trustworthy decisions and the respect of the human rights of each person involved.
Corporate Philosophy (Corporate Information)
Signing the United Nations Global Compact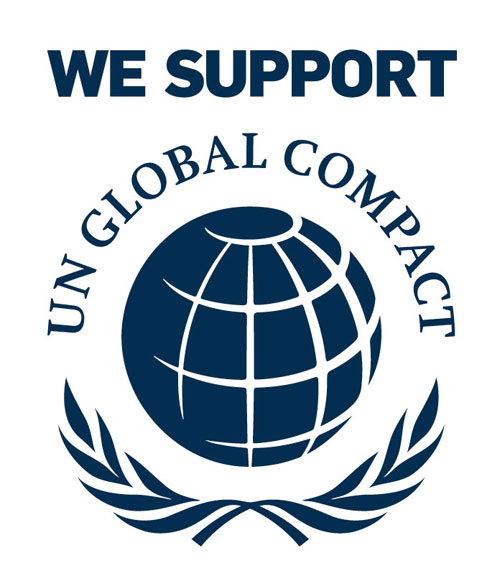 The "United Nations Global Compact" (UNGC) advocated by the United Nations was signed and registered on July 2017. UNGC is a voluntary effort to participate in the creation of a global framework in order to realize sustainable energy growth and act as a good member of the society by showcasing responsible and creative leadership by each company and organization.

Our company, which is based on the guiding principles of "Wisdom and beauty for People and the Earth." and "Mind to Follow the Right Path" shall support and put into practice the 10 principles of the UNGC throughout the four fields of "human rights", "labour", "environment", "anti-corruption" and aim for the realization of a sustainable society as a member of the global society.
The 10 principles of the Global Compact
Human Rights
Principle 1: Businesses should support and respect the protection of internationally proclaimed human rights; and
Principle 2: make sure that they are not complicit in human rights abuses.
Human Rights
Principle 3: Businesses should uphold the freedom of association and the effective recognition of the right to collective bargaining;
Principle 4: the elimination of all forms of forced and compulsory labour;
Principle 5: the effective abolition of child labour; and
Principle 6: the elimination of discrimination in respect of employment and occupation.
Environment
Principle 7: Businesses should support a precautionary approach to environmental challenges;
Principle 8: undertake initiatives to promote greater environmental responsibility; and
Principle 9: encourage the development and diffusion of environmentally friendly technologies.
Anti-corruption
Principle 10: Businesses should work against corruption in all its forms, including extortion and bribery.
CSR promotion structure
KOSÉ has furthered ecological efforts that include zero emissions to substantially decrease waste in production facilities and non-production departments through the organization of the Global Environment Committee in 1997.
We established cross-organizational CSR and Risk Management Compliance Committees headed by the president as their chair in 2013 to promote CSR activities aligned with our corporate message "Wisdom and Beauty for People and the Earth." We will continue our efforts at each department to achieve the SDGs (Sustainable Development Goals) for 2030.
Corporate Governance (Corporate Information)
Our CSR Practice
At KOSÉ Group we identify issues based on ISO26000 and prioritize them with taking the changing international community into consideration. We carefully choose issues that need specific focus and we believe we can address, to choose appropriate SDGs (Sustainable Development Goals) defined by the UN Global Compact (UNGC). In practice our CSR Promotion Committee orchestrates collaborative efforts within the Group to promote practical activities performed independently by each department.