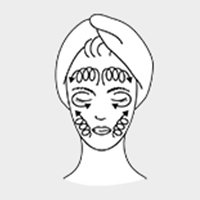 Step.1
Massage the skin in the direction of the arrow in a spiral motion, then glide the fingers in a circular motion around the eyes. Repeat three times.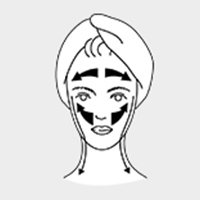 Step.2
Using the entire palm of the hand, glide gently from the center to the outer part of the face, then slide in front of the ears and below the ears, massaging down towards the collarbone.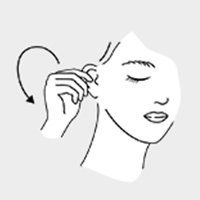 Step.3
Then, hold both ears and gently turn in a circular motion.