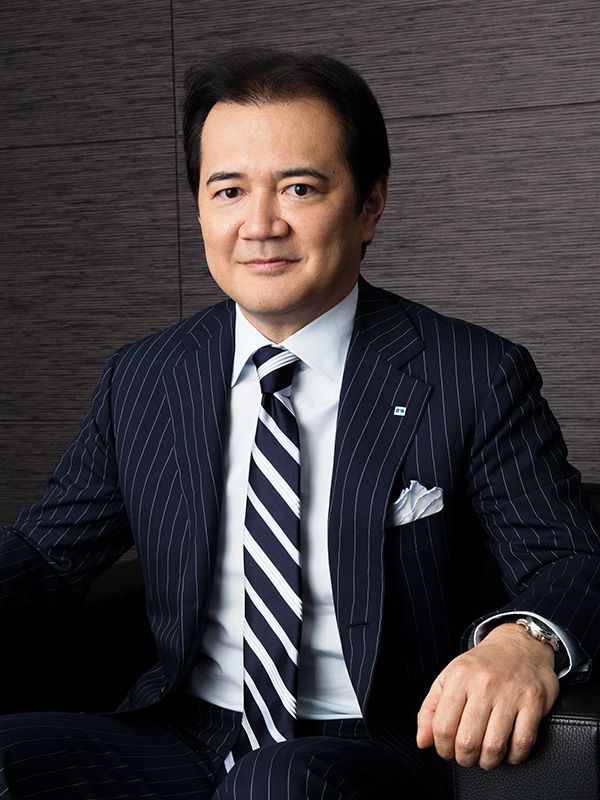 We would like to express our deep gratitude for everyone's daily support and encouragement.
The KOSÉ Group has a long-term vision called VISION2020 to serve as a roadmap for growth for the period ending in March 2021. To achieve the goals of this vision, the Group has defined three phases to become an organization with a global presence: a V-shaped turnaround, building and strengthening global brands, and global expansion with higher earnings.
In phase I—the V-shaped turnaround—the Group enacted "defensive reforms" to develop a business structure that can withstand challenges posed by the changing business landscape while eliminating waste to improve operating efficiency. There were also "offensive reforms" to refine the strengths of existing brands and increase sales and profitability of existing businesses. The plan was brought to a close with record performances in fiscal 2014, its final fiscal year ended March 31, 2015.
Phase II has the objective of building and strengthening global brands. By focusing on two newly established core goals, group companies plan to use the benefits of reforms enacted during phase I and will sustain sales growth.
The performance targets of VISION2020 have been increased because of the strong sales and earnings growth in the fiscal year ended March 31, 2016, which is the first year of Phase II. The targets are now consolidated sales of 300 billion yen and an operating margin of at least 15.0%.
The three phases of VISION2020
PhaseⅠ:V-shaped turnaround (April 2012 to March 2015)
PhaseⅡ:Building and strengthening global brands (April 2015 to March 2018)
PhaseⅢ:Global expansion with higher earnings (April 2018 to March 2021)
Two basic strategies for "Building and strengthening global brands"
Promote brands to win recognition and respect around the world.

Promote Flagship Global Brands.
Accelerate the pace of developing new markets.
Implement the strategies of all business segments.

Achieve a sustainable improvement in performance.

Develop products and services that can create new markets and are highly competitive.
Improve the performance of human resources.
Operate more efficiently.
We sincerely appreciate your interest in the KOSÉ Group and thank you for your continued support.
May 2016
Kazutoshi Kobayashi, President & CEO