Priority Issue 5

Together with Local Communities
Harmony and co-existence with local communities
With emphasis on harmony and co-existence with local communities as one of the important issues that need to be addressed, the KOSÉ Group has been engaged in activities to contribute to society both through cosmetics and industry-academia collaboration. Hoping that we will continue to be needed by the communities we serve, as a good corporate citizen we will expand the scope of our activities to achieve a sustainable society.
Local Communities (List of Action Goals)
Various efforts to promote sports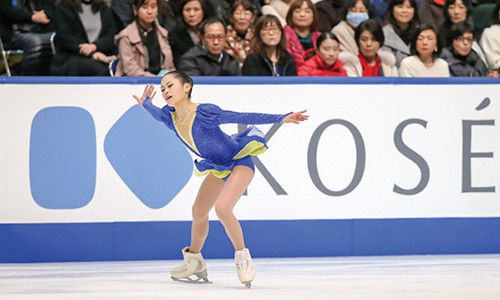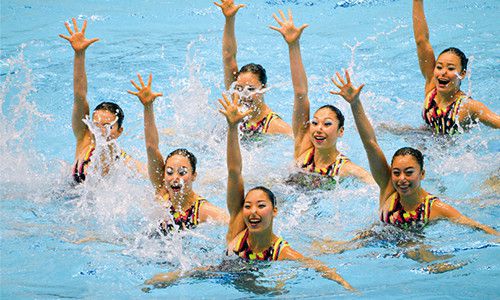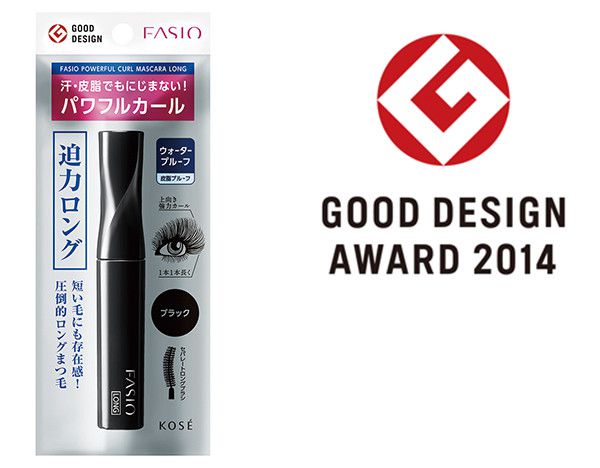 KOSÉ developed its own water-repellent technology that makes makeup last longer based on its concept of "Maintaining beauty during sports." In 1981, we launched a cosmetics brand dedicated to sports, the first of its kind in the industry. The brand, now known as "FACIO," has since been improved to appeal to fashion-conscious users and today is loved by countless people. Its passion for sports has also led KOSÉ to support the development of artistic sports. In April 2006, we signed an official cosmetic partnership agreement with "Mermaid Japan," the team that represents Japan in international synchronized swimming competitions. In the same year, we also signed an official partner agreement with the Japan Skating Federation. In synchronized swimming competitions, synchronization between swimmers is important not only in terms of their performance but also their makeup. We provide the team with a makeup design proposal in line with their theme as well as instructions on makeup application techniques to help the individual swimmers with their different facial features achieve a uniform appearance.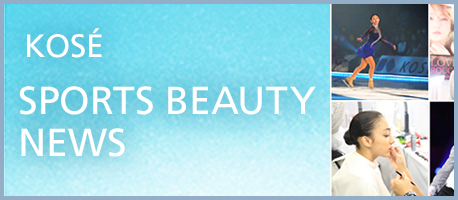 Information about our support programs for figure skaters and synchronized swimmers and interviews with them
Industry-academia collaboration
Cutting-edge dermatology research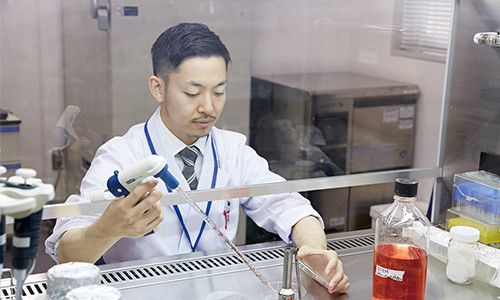 As one of its new business efforts, KOSÉ focuses on enhancing its relationship with the medical (cosmetic medicine) sector and has been conducting research for better quality of life (QOL). In connection with the KOSÉ Endowed Program for Skincare and Allergy Preventive Medicine., which was launched at the Department of Dermatology of Keio University School of Medicine two years ago, research activities are ongoing under the theme of preventing of allergy conditions, such as atopic dermatitis, through skin care. The focus of the research is to identify important factors associated with the mechanism of dermal barrier formation with the hope of meeting the expectations of those suffering from such conditions.
In May this year, we organized a seminar under the theme of intractable diseases caused by ultraviolet, visible, and other types of radiation at the annual meeting of the Japan Dermatological Association. During the seminar, two dermatologists reported on the characteristics of these diseases, radiation shielding methods to prevent their onset, and the efficacy of sunscreen and makeup foundation products in protecting the skin. KOSÉ will continue its research and personnel development to expand the potential of existing cosmetic products, and will share the results of its research with the community.
Educational support for the development of future leaders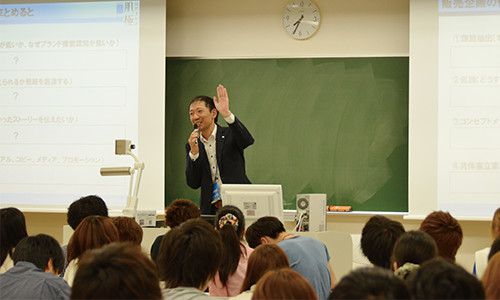 In fiscal 2012, we organized a business contest based around KOSÉ's brand FACIO in partnership with the Sanno Institute of Management and Rikkyo University. Over the course of seven-week workshops, KOSÉ employees and some 50 students developed realistic and cost-effective business plans. KOSÉ participated in selecting the best plan. In fiscal 2013, we supported the "em factory 2013 National Student Environmental Business Contest," which invited undergraduate and graduate students to develop environmentally friendly business plans. We have also been involved in many other educational programs aimed at human resources development, including KOSÉ employees serving as lecturers in the Sanno Institute of Management's newly established Marketing Department.
In addition to the aforementioned efforts, we also provide support for various academic programs. For example, we send our employees to universities to give public lectures and to the Tokyo Hairmake Vocational School to provide practical lectures.
Welcoming students as part of company-visit programs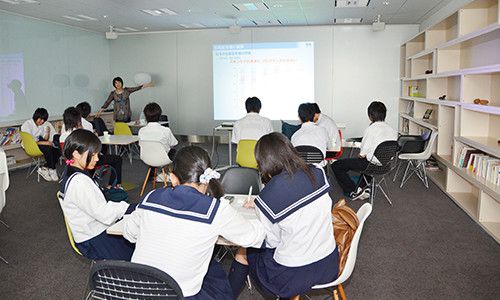 There have been an increasing number of junior and senior high schools that offer school excursions in the form of company visits as part of the "integrated studies" promoted by the Ministry of Education, Culture, Sports, Science and Technology. Under this program, students visit a company in the field they are interested in and then present a report on their visit in class. We have welcomed many visitors under this program and are happy to be supporting junior and senior high school students by offering them an opportunity to think about their future career and job goals.
Contribution to the development of cosmetology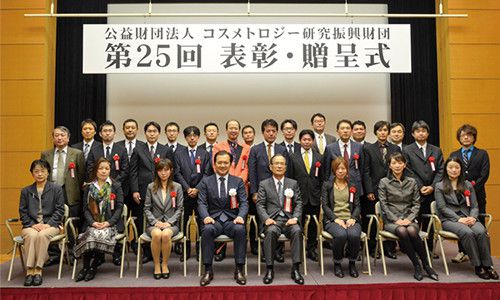 The Cosmetology Research Foundation was established in 1990 by Kozaburo Kobayashi, the founder of KOSÉ, for the purpose of developing cosmetology. The Foundation provides subsidies to researchers and research institutes producing outstanding results. In fiscal 2014, subsidies were offered to 32 research projects and one academic organization.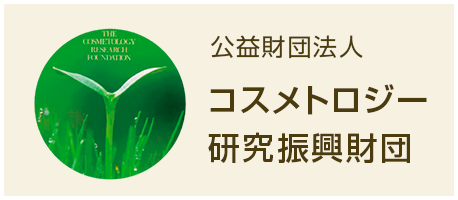 The Cosmetology Research Foundation (JP)
Having been authorized as a public interest foundation, the Cosmetology Research Foundation officially became a public interest incorporated foundation in October 2011.
Beauty school developing future specialists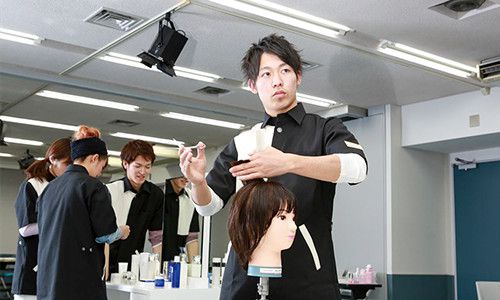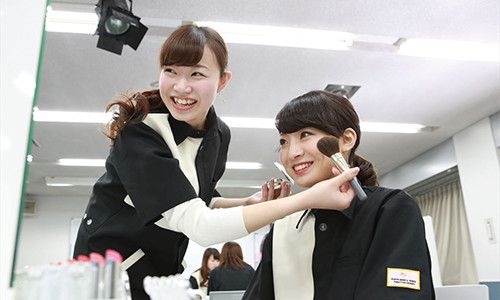 Believing that it is important to develop beauty specialists, the founder of KOSÉ in 1968 established the KOSÉ Koto Biyo Gakko (Beauty Technical College) and served as its first principal. In the 47 years since then, over 3,800 students have graduated from the school. In 1997, the school was renamed the Tokyo Hairmake Vocational School. In 2016, we will again change the name to KOSÉ Beauty Academy. In line with our philosophy, which emphasizes human resources development, we focus our efforts on developing specialists who will play an active role in pursuing beauty.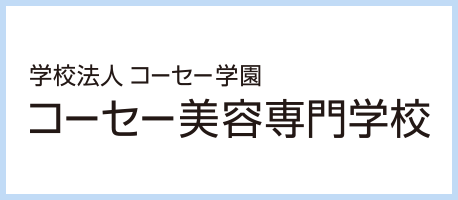 KOSÉ Beauty Academy (JP)
Supporting women engaged in agriculture to be beautiful and healthy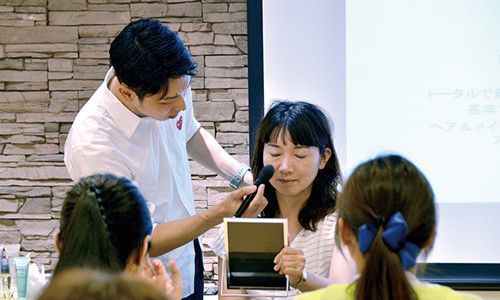 KOSÉ participates in the "Women in Agriculture Project," a collaboration between government and the private sector that is promoted by the Ministry of Agriculture, Forestry and Fisheries. In 2014, in cooperation with TANITA Corporation, we organized the "Women in Agriculture Brilliant Body Plan," an event to support the health and beauty of women engaged in agriculture. Twenty women participated in the plan to achieve a "brilliant body," that is, one with a good balance of fat and muscle as well healthy skin and hair, for which KOSÉ provided a beauty seminar on practical skin and hair care to guard against ultraviolet radiation and dryness when working outside. After the three-month program, a beauty award was given to the three contestants who achieved the best results.

Fashion Seminar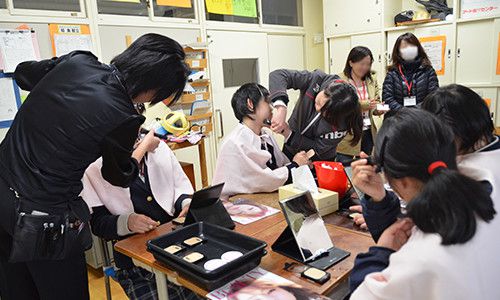 We also hold an annual fashion seminar, mainly on makeup, for graduating students from a school for disabled children. This is not a company-wide event but rather one we started in 2002 in response to a request from the school, which hoped to help students learn about personal presentation before they graduated.
Cooperation in the production of "Insider's Guide! The Power of Cosmetics" manga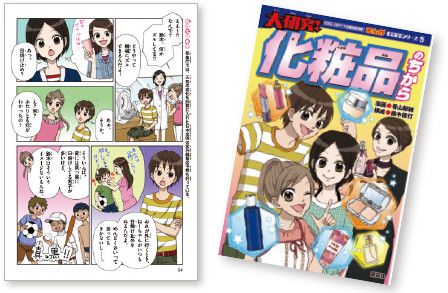 We cooperated in the production of Kodansha BC Ltd.'s "Manga Social Studies Series," which has the objective of helping the next generation of children enjoy learning about the roles of cosmetics and the importance of healthy skin. Copies of the book have been donated to elementary schools and public libraries throughout Japan. For those who are interested in the book, copies are available for free by contacting us at the address shown below.
(Please contact KOSÉ's Public Relations Office at pr@kose.co.jp)
Disaster Recovery Assistance to the Tohoku Region
We would like to express our deepest sympathies to those affected by the Great East Japan Earthquake and pray for the earliest possible restoration of the affected areas. The KOSÉ Group will continue to extend its support to the Tohoku region.
Support Programs in Areas Affected by the Great East Japan Earthquake
Assisting Fukushima in Tohoku through the "Fukushima Sakura Project"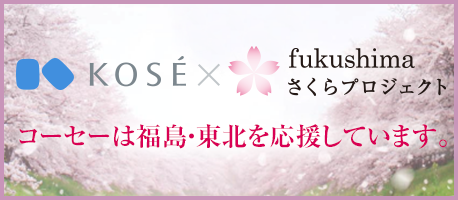 Fukushima Sakura Project (JP)