Priority Issue 4

Together with Employees
Support for the normalization concept
ADVANCE CO., LTD., a special subsidiary company for the employment of the disabled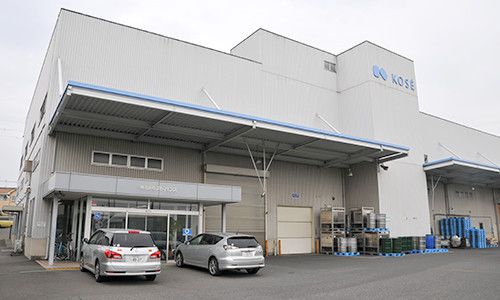 ADVANCE was established in 1992 as a KOSÉ's subsidiary for the purpose of manufacturing cosmetics through cooperation between employees with and without disabilities. In 1993, ADVANCE constructed its Tokyo Factory in Sayama City, Saitama Prefecture, close to Sayama Factory, one of the major KOSÉ factories. At the same time, the company was authorized as the first special subsidiary company for the employment of disabled workers in the cosmetics industry and the 25th such company across all industries. The company has continued its operation under this authorization.
Implementation of normalization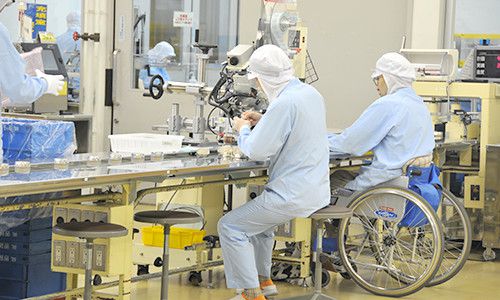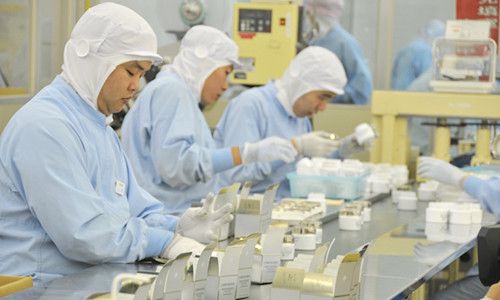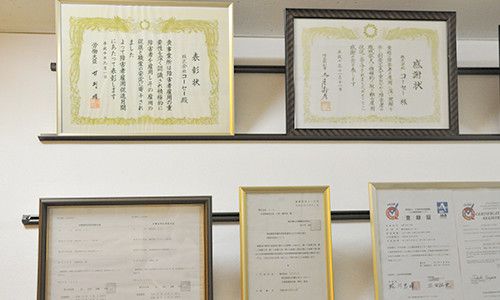 ADVANCE is a financially independent company that, rather than performing light or supplementary work, is engaged in manufacturing the same cosmetic products as those manufactured by its parent company, KOSÉ. At present, the company is mainly engaged in the processing, such as filling, packaging and finishing, of cream, lotion, emulsion and makeup products.
Disabled and non-disabled employees work together on the production line with the aim of further increasing productivity. Furthermore, the company at an early stage launched efforts to comply with ISO 9001, the international standard for quality assurance, and was certified in 1998.
Like the KOSÉ Group's other affiliate companies, ADVANCE has also adopted an environmental management system that complies with the international standard. In 2003, it received certification for ISO 14001.
As of June 2012, out of a total of 115 employees, 39 have disabilities, including 24 with severe disabilities. Their disabilities range from hearing and speech to orthopedic and intellectual impairments. Since its foundation, the company has regarded the disability of each person as an integral and unique personal characteristic and has created a work environment where every person can, with appropriate assistance, work to his or her full potential. Such assistance includes the improvement of facilities and personnel development.
As a result of these efforts toward normalization, disabled employees do not require any special attention by able-bodied employees nor are they singled out in any way.
Improvement of facility environment and personnel development
The ADVANCE's factory is designed with unique functions that allow employees with disabilities to work safely and comfortably. Major production facilities, including two filling rooms and three production lines, have various disabled-friendly features, such as Braille blocks, stepless designs throughout, extra-wide automatic doors, handrails for passages in the factory, toilets and lockers for wheelchair users, emergency lights and alarms, flashing lamps to signal that a machine has stopped operating, and dedicated chairs for production line workers with orthopedic impairments.

ADVANCE places particular emphasis on the development of human resources. It allocates tasks and provides training according to individual ability. Employees with disabilities who are highly competent are assigned the position of production manager, which increases their motivation. Symptoms of disabilities are affected by aging and how to support those with disabilities varies according to their age. The company therefore strengthens its cooperation not only with disabled employees, their families, and other companies but also with support organizations so that it can respond to future changes as they occur at different stages of life.