Priority Issue 2

For the Sake of the Global Environment
Efforts at offices, logistics operations, and shops
The KOSÉ Group is active in environmental conservation not only at its manufacturing sites but also at various other sites, including logistics centers, which have a close association with the environment, and administrative and sales departments. Each site implements its own activities, taking its own circumstances into account. The Ecological Activity Award, which forms part of the awareness-raising activities targeting employees, has become an annual event for KOSÉ.
Promotion of the streamlining of logistics processes
Logistics services for KOSÉ prior to 2010 were provided by six logistics centers in Japan. In October 2009, we signed a new agreement with Hitachi Collabonext Transport System Co., Ltd. and started distribution of products using its system in the second half of 2010. Under this system, KOSÉ's cosmetic products are distributed along with other companies' merchandise, allowing us to reduce CO2 emissions through contract vehicle consolidation.
Participation and co-sponsorship with environmental organizations
KOSÉ participates in activities organized by various environmental organizations, including the promotion of green purchasing through participation in the Green Purchasing Network and the promotion of waste recycling by outsourcing waste management to the Japan Containers and Packaging Recycling Association.
Use of LED lighting for sales display fixtures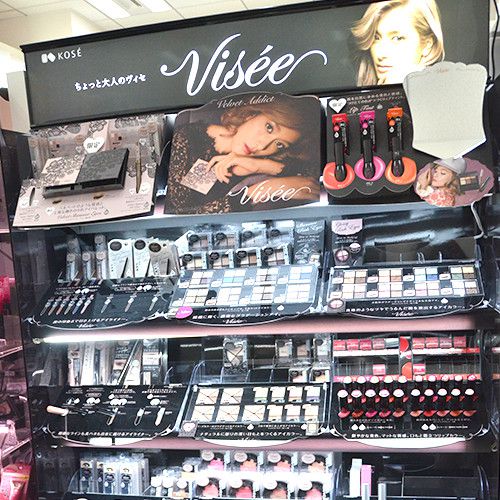 Cosmetics sections at drugstores and mass retailers use display fixtures to display product samples along with products for sale so that customers can select a product suitable for them. We used LED lighting instead of fluorescent lights for the first time for the display fixture for Visée, one of our makeup brands. Since then, we have been increasing the use of LED lighting for display shelves as LED lights not only have a long life but also significantly reduce electricity consumption, thereby contributing to energy saving. We will continue to increase the use of LED illumination as much as possible.
Discontinued use of boxes for delivery of sample products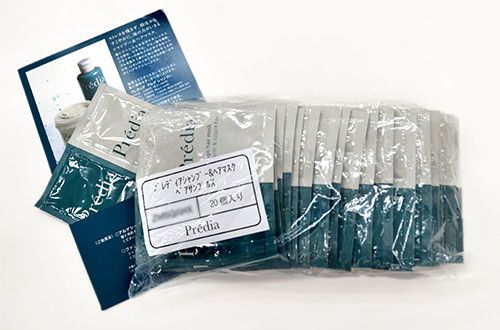 KOSÉ offers various kinds of sample products so that customers can try them out to see if a particular product is suitable for their skin or gives the expected feeling of use. In the past, to deliver samples to each store, we put a set of 20 or 50 sample products in one paper box along with cardboard bases on which product information is printed. In fiscal 2009, we replaced this paper box, which was used mainly for transportation purposes, with a plastic bag. This has helped reduce the amount of waste about one-fifth of the previous amount and the distribution quantity about one- third.
Adoption of eco-friendly vehicles
KOSÉ SALES CO., LTD. owns some 600 company vehicles, including cars used by sales staff. As of fiscal 2011, about 300 of them have been replaced with eco-friendly vehicles, including hybrid vehicles. We will continue to replace the remainder of the fleet as well.
When the replacement is completed, the CO2 emissions are expected to be reduced by about 440 tons in five years, equivalent to the amount of CO2 absorbed by a cedar forest about 3.2 times as large as the Tokyo Dome baseball stadium.
Energy saving at offices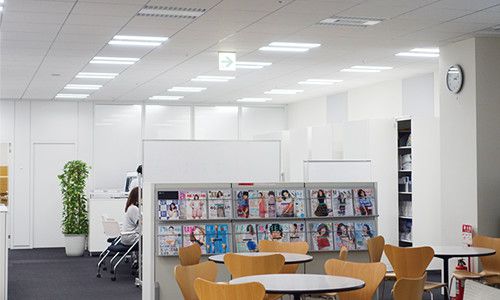 Company-wide efforts to promote energy saving at each office include setting the air-conditioning at appropriate temperatures, adopting the Cool and Warm Biz concepts, turning off lights in meeting rooms and office kitchens when nobody is there, turning off some of the lights before office hours and during lunch breaks, and turning off computers before leaving the office.