Feature Article 1

Protecting the Environment in Asia through the "SAVE the BLUE" Project

Coral reefs in Okinawa, which are among the most beautiful in the world, are on the verge of extinction due to global warming. KOSÉ launched the "SAVE the BLUE" project in the summer of 2009 to pass on our beautiful blue Earth to the future. Seven years later, the project activities have expanded not only throughout Japan but also across the entire Asian region.
What we can do now to protect the beautiful ocean
Under the "SAVE the BLUE" project, we have been undertaking activities to protect the environment on an ongoing basis through our popular SEKKISEI products. The color of the bottles sold under the SEKKISEI brand is azure, the color most associated with the ocean. We have chosen this brand to be the focus of the project to demonstrate our wish to pass on the beautiful ocean to future generations.
In Japan, we support various efforts to conserve coral reefs, which are important habitats for a variety of marine organisms. Corals also absorb CO2, which causes global warming. The coral reefs in the sea near the main island of Okinawa have been severely reduced due to bleaching caused by global warming, the outbreak of the crown-thorn starfish, and other factors. In response, KOSÉ has donated money to transplant a total of 8,389 corals over the last six years. We are also expanding our efforts outside Japan to implement a wide variety of environmental conservation activities while taking regional needs into account.
Activities in Japan
Seventh Year of the SEKKISEI 30th Anniversary "SAVE the BLUE" Project (FY 2015)
During the summer campaign, every time a designated SEKKISEI product is sold, we make a monetary donation to Sea Seed, a company in Okinawa. The amount donated is the amount of money needed to plant enough coral to cover an area equivalent to the base of the product package.
Campaign Period

July 1 – August 31, 2015

Designated Products

Sekkisei series: lotion/emulsion

(Sekkisei, Sekkisei SUPREME, Sekkisei EXTRA) (Excluding Mini-Mini

Sekkisei Facial Essence Soap
Sekkisei Sun Protect Essence Gel N
Sekkisei Sun Protect Essence Milk N
Sekkisei White BB Cream
Since 2009, when the project was launched, the coral forests have been steadily increasing year by year.
Year
Coral-planting area
Number of planted corals
2015
13,041,094cm2
About 3.48 times as large as that of a 25-meter long swimming pool (375 mm2)
2,138
2014
11,230,216cm2
About 2.9 times as large as a 25-meter long swimming pool (375 m2)
1,841
2013
11,769,657cm2
About 3.1 times as large as a 25-meter long swimming pool (375 m2)
1,929
2012
7,810,856cm2
1,031
2011
7,819,100cm2
1,282
2010
6,789,944cm2
1,085
2009
5,158,912cm2
972
Total from 2009 to 2014
50,578,685cm2
About 13.4 times as large as a 25-meter long swimming pool (375 m2)
8,389
* Not all corals planted will grow.
According to the data from Sea Seed, corals that spawned in the ocean near the coral farm have been observed in the area near Nago, some 30 km away from the spawning site. This has led to high expectations for the project. (Source: Data provided by Sea Seed)
SEKKISEI SAVE the BLUE(JP)
Activity results in FY 2014
Japan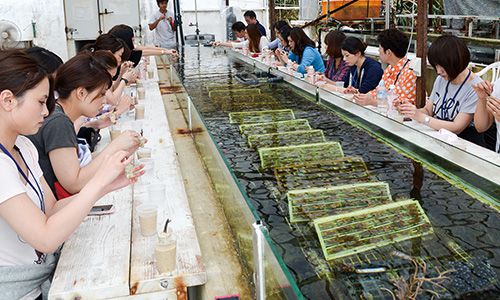 Beauty staff members selected from throughout Japan serve as "Coral Ambassadors." A "Coral Workshop in Okinawa," designed to help them learn about the importance of environmental protection, has been developed and was attended by 43 Coral Ambassadors in fiscal 2014. Participants learned about the relationship between coral and the environment and observed the root division of coral firsthand. Through the workshop, they deepened their understanding of the "SAVE the BLUE" project.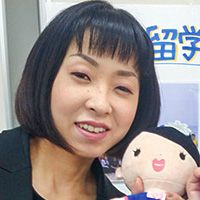 Risa Suzuki

Hokkaido Branch, KOSÉ SALES CO., LTD.
I visited Okinawa as a Coral Ambassador. This trip provided me with valuable experience, such as learning about the root division of the delicate coral. I hope to convey the importance of protecting the sea to as many customers as possible.
"Clean Pick" sports event to clean up the ocean
The Coral Workshop program included the "Clean Pick" ocean cleanup event. Participants were divided into teams that competed against each other in collecting various types of garbage that had washed up on the seashore. Teams were ranked according to the level of impact of the collected garbage on the environment. Participants said they were shocked by the amount of garbage collected, which was far larger than expected.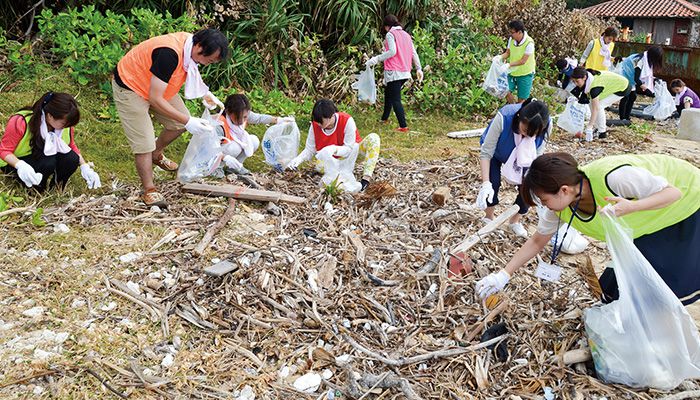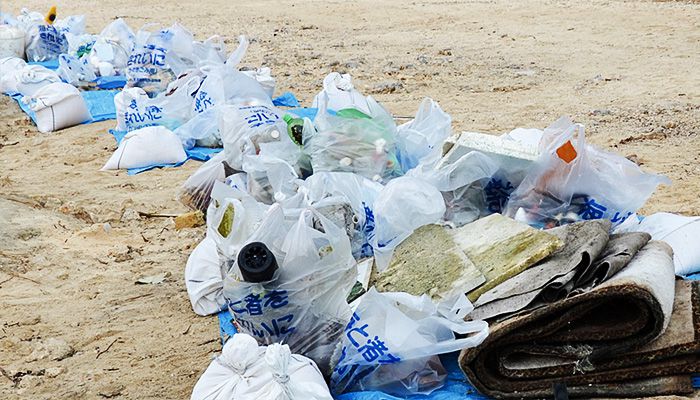 China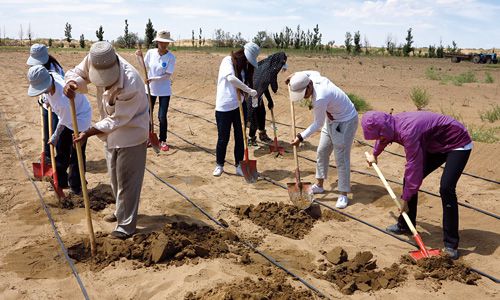 KOSÉ supports tree-planting activities promoted by Green Life, an NGO that purchases and plants seedlings for the greening of deserts in Inner Mongolia. We organize a tree-planting tour to a Mongolian desert, bringing with us customers who have gone into a prize draw after purchasing a SEKKISEI product and won. This program has been favorably received.
Hong Kong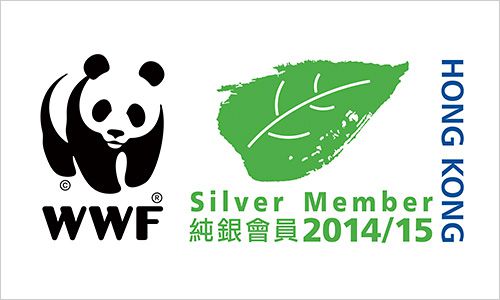 As a Silver Member of the WWF Hong Kong, which is dedicated to environmental conservation on a global basis, we made donations.。
Thailand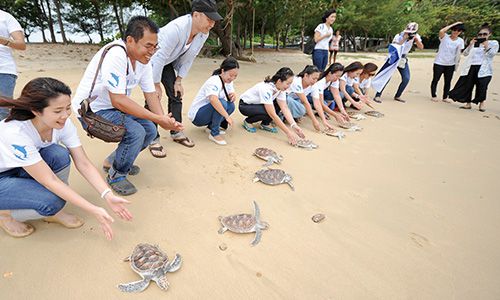 Joining the efforts of the Marine and Coastal Resources Research and Development Center of the Eastern Gulf of Thailand, which has been established by the Thai government to protect marine ecosystems, with a focus on sea turtles, we released turtles that were born and raised at the Center. The mass death of sea turtles caused by ocean pollution has been worsening as the economy of Thailand continues to grow, which has become a national concern.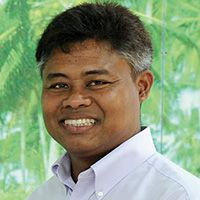 Director of the Marine and Coastal Resources Research and Development Center, Eastern Gulf of Thailand
Sea turtles play an important role in marine ecosystems and their extinction would thus have adverse impacts on other marine organisms. The number of sea turtles has been seriously reduced and, if no measures are taken, they will go extinct in the near future. I'm grateful to have been given an opportunity to support efforts to conserve marine ecosystems together with KOSÉ.
Taiwan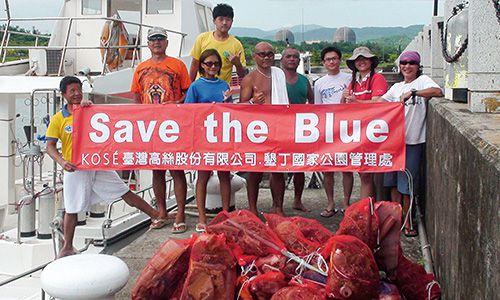 We support environmental protection activities at Kenting National Park, one of the best national parks in Taiwan. We organized events three times to clean up ocean areas where corals are present. Divers removed garbage wrapped around corals and rocks in the sea, contributing to restoring an environment suitable for marine organisms to live in.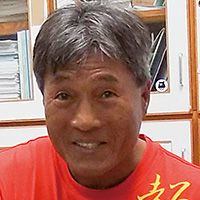 Chen RongxiangStaff at Kenting National Park Headquarters
I'm very grateful to KOSÉ employees who helped us clean up the sea. It is tremendously hard work to remove a large amount of garbage from the seabed. I look forward to continuing to work together to protect the ocean.
Singapore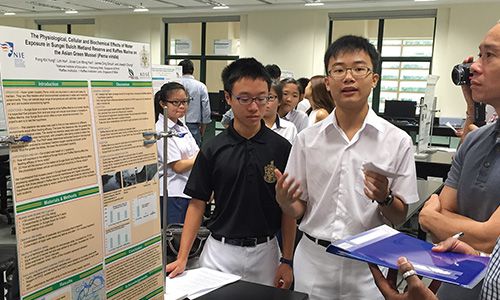 We support projects conducted by the National Parks Board, a government organization. Under the joint sponsorship of the National Parks Board and KOSÉ, 10 junior and senior high schools in Singapore in 2014 started to conduct marine environmental surveys. Students will study shellfish inhabiting coastal areas and conduct a follow-up study on the accumulation of chemicals in marine organisms.
Malaysia
We are engaged in activities to conserve corals around Tioman Island, off the east coast of Peninsular Malaysia, which have been promoted by Reef Check Malaysia, a non-profit organization. We monitor the growth of corals transplanted in 2012. Our activities are included in educational programs for local residents and tourists.