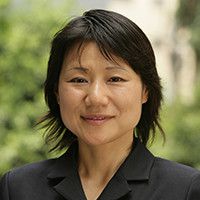 President of Integrex Inc.

One Akiyama
Graduated from Faculty of Economics, Keio University. M.S. in Finance. In 2001, established Integrex Inc. to engage in promoting socially responsible investing (SRI) and corporate social responsibility (CSR) and assumed the role of President.
1. Noteworthy points
This year, CSR issues that are important to the company were identified, based on which the Group's "List of CSR Priority Activity Indicators," containing activity themes and mid-term goals, was developed. In this year's CSR Report, the annual activity results are reported according to six themes under the identified priority issues. In identifying issues and setting goals, employees from not only the department in charge of CSR but also from various other departments participated. This means that the process of developing the list itself is a CSR activity for raising employee awareness of CSR and encouraging all departments to be involved in the practice of CSR, which I highly commend.
The President's Message at the beginning of the report explains how the founder's spirit, which is well encapsulated in the company's mottos, "wisdom and beauty for people and the earth" and the "mind to follow the right path," has been passed down to the present day.
I found both of the projects introduced in the "Close-up" section very unique to KOSÉ. This year will mark the seventh year of the SAVE the BLUE Project, which now involves 11 countries in Asia. Through concerted efforts by employees, customers and retailers, this project has helped raise awareness of environmental conservation. The color azure used for the brand is perfectly matched to the concept of passing on the beautiful ocean to the next generation, truly embodying the motto of "wisdom and beauty for people and the earth."
With regard to other activities, the company places the highest priority on "safety and security" for every priority issue and Group companies are united in ensuring the quality of products and services. The company also emphasizes communication with customers, for example, by using the Smile Data System, to make further improvements from the customer perspective. In addition, their efforts are also focused on energy and resource saving throughout the entire value chain, including the promotion of energy saving at all manufacturing sites and the reduction of environmental impact by redesigning the packages of best-selling products.
2. Expectations
The company has made the first step toward the systematic implementation of CSR practice by visualizing their CSR activities in the list of the CSR Priority Activity Indicators. The next important step is to take actions to achieve the goals that have been set. It will be necessary to develop and implement a specific action plan for each action theme. The review and evaluation of activity results, followed by the reporting of the evaluation results along with the action plan for the next year based on them, will not only help clarify the direction in which to head to achieve the goals but also help turn the PDCA cycle, ensuring the continuation of efforts.
Priority issues that should be addressed are related to each other and will not be achieved by one department alone. In addressing these issues, it is necessary to take into account the relationships between different issues and promote information sharing and cooperation between departments. To do so, it is important for all employees to share the same objective of fulfilling the corporate philosophy, which is the purpose of implementing CSR in the first place. It is expected that the company will spread the concept of CSR throughout the KOSÉ Group and continue its efforts, as a group, to achieve the principle of "wisdom and beauty for people and the earth" with "the moral courage to follow the right path."